Blinds - A Breakdown of 10 Type of Blinds
Author

Dave Lyall

Published

July 25, 2020

Word count

890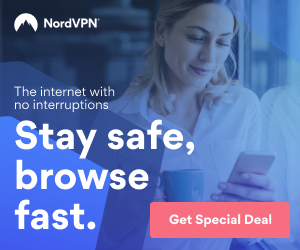 Blinds - A Breakdown of 10 Type of Blinds
Blinds are a great way to enhance the appearance of any room from the inside or from the outside. As there are so many different styles of blinds, we have here a list of all (or most) types of window shades. In order to show no preference and to be impartial, I have listed these in alphabetical order. Take a look at my guide below to be more informed about window blinds.
Aluminium Blinds
These are also known as metal blinds and typically come in the Venetian style (Aluminium Venetian Blinds) with a choice of 35mm or 500mm slats. These go way back to the 60's with their style being very vogue back in the day however, they have never really lost their appeal and still look great today with the different colours and textures available.
Blackout Blinds An excellent choice of blinds for those working on nightshift and have to get their sleep through the day. Blackout blinds are available in three styles (that I know of). These are waterproof blackout blinds, blackout roller blinds and blackout vertical blinds. In order to get the maximum blackout effect, we need to use a good quality, heavyweight fabric. The way your blinds are thing are a key to the effectiveness of being blackout is. they can be hung "inside recess", meaning inside the window recess, just overlapping the frame of the window Unbeatable Blinds recommends that you overlap by approximately 4 inches on either side. On roller blinds, the fabric will be approximately 35mm less than the overall blinds mechanism width and the overlap allows for this.

Day and Night Blinds Day and night blinds are sometimes known as "twist vision blinds", are a relatively new type of blind featuring alternating horizontal panels with two layers of fabric, one on top of the other. One layer is transparent to let light in and the other is usually a block colour, which allows for an easy change from day use to night use. The block colour is regarded as the night blinds and the transparent layer for day use. They can be set to none, full or partial or transparency.

Faux Wood Blinds
looking just like real wood blinds to the point, visually you can't tell the difference. Because of this, they are suitable for every room in your home. Since wood can warp or crack, they are not recommended for high humidity rooms like a bathroom or kitchen. Faux Wood Blinds are made out of a composite PVC and are usually fire retardant.
Roller Blinds For roller blinds, I would recommend they be hung from within the recess for the best look. Roller blinds suit all rooms in a home, from bathrooms and kitchens being more suited to waterproof roller blinds and living rooms and bedrooms being more open to different fabrics, although, depending on specific children, a kids bedroom may also be a good option to facilitate easy cleaning.

Roman Blinds
An iconic and classic version of blinds that were devised to keep homes dust-free after construction was started on the Colosseum in Rome, over 2 000 years ago. Cotton and cotton blends, linen or jacquard fabrics are the best fabrics for Roman blinds. All medium-thick, non-stretchy fabrics create crisp, sharp folds that remain straight and true, giving the blind a professional finish. This type of blind would be better suited outside the recess to let more light enter into the room.
Venetian Blinds
These blinds have always been a popular choice and can be seen in homes up and down the country and come in a variety of materials such as faux wood venetian blinds, wooden venetian blinds or aluminium venetian blinds and are basic slatted blinds thaty are suspended by strips of cloth called tapes, or by cords, by which all slats in unison can be rotated through nearly 180 degrees. These types of blinds are best for households with people who are hard on their possessions, aluminium and faux wood blinds are a solid choice.
Vertical Blinds My personal favourite are vertical blinds, which have PVC, fabric or wood panels hanging up and down. These panels are called vanes which tilt open and close and can also be pulled from side to side. They are a good solution if you have large full-length glazing, like sliding or bi-fold doors for example. Designers in the know report that vertical blinds are not only still in style, they've actually never been "out" of style! They were "big" news in the mid to late '80s, but they've evolved over time, and like their horizontal relatives, they are considered classic.

Waterproof Blinds
The great thing about waterproof blinds is that they are ideal for kitchens and bathrooms not to mention being suitable for children's bedrooms because they are so easily cleaned and they are usually fire retardant too. They are usually available in vertical and roller styles.
10 Wooden Blinds Wooden blinds feature a number of horizontal slats that are linked together by a cord pulley system. This design of the blind is also known as Venetian, as described earlier. They are classic in the way they look with the natural tones of wood. Always tilt your wooden blinds horizontally before raising/lowering to extend their life cycle.
That's it. a complete breakdown of 10 types of blinds.
This article has been viewed 1,308 times.
Rate article
This article has a 5 rating with 1 vote.
Article comments
There are no posted comments.