Industrial and Decorative Uses Of Copper
Author

Mike

Published

August 7, 2020

Word count

415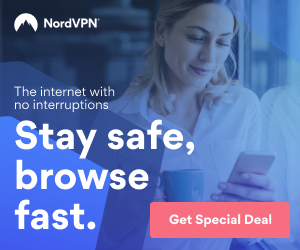 Copper around us
All people know copper as a superior electrical conductor and thermal conductor which is used in lightning rods, electrical wiring and piping. Everyone also knows that copper has resistance to fire and heat and about applications in water heaters and even remember about copper public statues and subway murals that have endured all kinds of weather.
But not everyone knows that germs do not survive on copper surfaces and using the copper in public places has very good effect for our health. Another place where can find the copper are the roofs because copper roofing is waterproof and can last for centuries.
Copper works well in many applications not only for its appearance, but because of its practicality. It is impervious to weather and requires little maintenance. If left on its own it develops a lovely reddish brown to green, protective patina.
In present time copper tiles start be popular also as decorative elements in our houses.
Copper in kitchen
The most popular and recommended use of copper tiles is in the kitchen, especially as backsplashes, or walls and floors mosaics. Copper is so good material for kitchen because impervious to the heat from stoves and ovens.
Copper keeps the cooking area colder temperature and prevents kitchen fire.
Also is used for making pots and pans, spoons and forks because it conducts heat well. Wall copper tiles are heatproof and fireproof, and they also save us around electrical currents.
Copper in bathroom
Other place than the kitchen area, copper tiles are advisable to lay in the bathroom and other wet rooms because they are waterproof and antimicrobial. Copper does not react with water and kills bacteria and fungi. Brass, copper and other copper alloys can be found in hospitals, clinical and other public facilities, where is used to ward off surface infections.
Copper Tiles in Home Decor
Unique and durable copper tiles can be used in a traditional room or can add them as modern element to a room design.
The appearance of the tiles can vary widely. They can be bright and shiny, antiqued or with a patina, patterned, hammered or plain. The choices are all readily available and surprisingly affordable considering that they will probably never need replacement.
We can find handmade copper tiles that are suitable for use as backsplashes and as elegant accents in kitchen. A copper backsplash is the most popular use of copper wall tiles.
The uses of copper tiles are limited only by your imagination.
This article has been viewed 992 times.
Rate article
This article has a 5 rating with 2 votes.
Article comments
There are no posted comments.