Maintenance Basics for Heat Pumps
Author

Edmund Brunetti

Published

September 7, 2020

Word count

506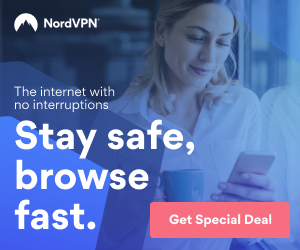 As temperatures change throughout the year, residents of Tasmania and the surrounding area look to their heating systems to keep them warm when the weather begins to cool down. Air conditioners in Devonport homes have two duties: to heat the home in the winter and keep it cool in the summer. Heat pumps can be ideal in colder weather and are often installed to:
•Supplement an existing heating system
•Replace separate heating/cooling systems with one unit
•Enhance energy efficiency
•Reduce energy costs
If you're using your unit to both heat and cool the home, you have a system that works throughout the year. While this isn't bad, it can make it more likely for problems to occur – especially without regular maintenance. Your equipment puts in a lot of work, so it's essential that you aid its performance by checking it on a regular basis to ensure that it is functioning properly.
Let's get into some of the questions homeowners have asked HVAC technicians about heat pumps and air conditioning systems as well as how to keep systems functioning at their optimal level.
Does a heat pump need to get serviced?
Any system that you use to heat or cool the home should be subject to preventative maintenance servicing if you want to avoid dealing with problems in the future. Older systems may need even more maintenance and vigilance, as efficiency standards have changed and older units are becoming obsolete. Performing routine maintenance keeps the system from failing and leaving you uncomfortable in your home.
Can troubleshooting be performed on units by household members?
Household members can and should monitor the performance of their unit and attempt to troubleshoot issues before getting in touch with experts in air conditioners in Devonport. By troubleshooting common issues with units, you can save yourself from dealing with cumbersome issues down the road. Pay attention to your unit and notice when it is doing anything out of the ordinary, as this can indicate trouble.
How often should heat pumps get serviced?
A heat pump should receive maintenance a minimum of once each year, which allows the technician to assess its performance, make necessary adjustments, and repair equipment if it is required. This is especially true if you are using a heat pump as your primary source of heating and cooling the home. In fact, your primary unit should be serviced at least twice each year when the weather changes to make sure it can handle the workload.
Quick DIY Tips for Maintenance
•Clean air filters for unit every 1 to 2 months
•Keep outdoor units clear of debris and dirt
•Keep the immediate surrounding area of heat pumps clear
•Dust vents and registers regularly
Heat pump maintenance isn't tough – you simply have to stay on top of your unit if you want it to function as well as it should. Call an HVAC technician once or twice a year to service your unit and perform regular maintenance to see the best results possible when using your unit.
This article has been viewed 726 times.
Article comments
There are no posted comments.