Web Hosting Made Easy!
Computers & Technology → Internet
Author

Mark Lucas

Published

September 18, 2020

Word count

1,008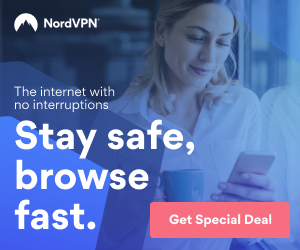 How To Find The Best Web Host Provider
So you're looking to learn about web hosting and what it has to offer or you? There is no shame in not knowing this information. Everyone has to start at the beginning at some point. On that note, lets begin learning about web hosting.
First off, what is web hosting and how does it work?
Web hosting is the business practice of providing space and bandwidth on a high-powered computer server that is connected to the Internet at very high speeds. Hosting companies maintain large networks of high-powered web server computers in a physical location known as a data center. These computer servers are connected to a very fast, and generally redundant, Internet connection. The data centers have primary and backup power, a fast connection to the Internet, and a security monitoring staff.
The web hosting companies provide a share of disk space and available bandwidth to a customer for a monthly fee. Once the customer is signed up, they can upload files to their personal space on the web server and the information is then viewable to anyone interested on the Internet. The monthly fee the web hosting company charges is much less than what it would cost to run a server out of your own home or data center. This is the reason these companies exist. They take care of all the hardware, software, and other technical needs for you.
So whether you are considering the start up a new blog, online business, E-commerce store, etc., you will need a web host. Without it, it will be near impossible for anyone to find you on the search engines.
Web Hosting Considerations
Wondering about all the other information listed in web hosting plans? In this section, I will explain the most important considerations in choosing a good web host.
Price
The price of web hosting services is one of the most important. There are many hosting companies out there with cheap hosting packages, but they may be lacking in other areas. Don't let the price of a hosting package fool you. There are some hosting companies out there who have great prices and the other features are just as good. Price may be one of the most important decisions of a web hosting plan, but there is much more to consider in choosing a quality web host.
Customer Support
In any business, it is very important to provide exception customer service. Web hosting is no exception to this. Many of the hosting companies are available all day and night in case you have a problem with your web site, but there are some who are just available specific hours of the day. If your web site goes down in the middle of the night when they're not available, this means lost revenue for a business. You should make sure the web host you select is always available for support.
Money Back Guarantee
Most web hosting companies will provide a thirty-day money back guarantee. Some will provide one even longer, but be wary of the ones who offer no money back guarantee. I would not purchase web hosting services from a company who does not offer at least a 30 day money back guarantee, unless they have proven themselves to be a leader in the industry and have an excellent reputation.
Operating System
An operating system is a piece of software that controls the interaction between the computer user and the physical hardware of the machine. A vast majority of all web sites on the Internet run on the Linux operation system. Linux is generally much more stable than Windows. Stability is critical in running a web site. For this reason, I prefer to host my web sites on the Linux operating system. Some sites have specific requirements that only the Windows operating system can satisfy, but there are always alternatives to those requirements.
Backup
A good web hosting company will have a regular schedule to backup the data on all the web servers. The more often the data is backed up, the better. At the very least, a web hosting company should backup web site files daily.
Control Panel
The control panel is the point of contact the web site administrator will have between the host server and their own machine connected via the Internet. It is essential to have a well organized and easy to use control panel interface. Bluehost control panel is one of the leading web hosting control panels out there today. Most web hosting companies will provide a link to a demo of the control panel they use with their hosting plans. The control panel used is a matter of preference, but it should be user friendly.
Email
Email is essential part of communication on the Internet. Most web hosting companies out there will give you more email addresses and more space to hold email messages than you will ever need. What you need to watch out for is the companies that have decided to be a little strict on their email accounts and only offer a small number or a small amount of message space.
Statistics
As a webmaster, it is nice to know how many visitors you've had, where they came from, how long they stay on your site, and how much bandwidth they've used. This information is collected by the web server and is placed in a log file. A statistics software package can read this data and provide meaningful information to the webmaster. The information gathered from these logs can be very valuable in improved services to the viewers of the web site.
Conclusion
Web hosting can be a very difficult decision with the many thousands of hosting companies out there. It is critical to find a plan that fits your needs and to have a good hosting company. I hope this article was useful in making your decision about which company to host with. If you are looking for the best bang for you buck, click the link below. Happy Hosting!
This article has been viewed 1,304 times.
Rate article
This article has a 5 rating with 1 vote.
Article comments
There are no posted comments.