Sentiment Analysis Tools and Services for Machine Learning
Computers & Technology → Technology
Author

Lucas Scott

Published

October 19, 2020

Word count

563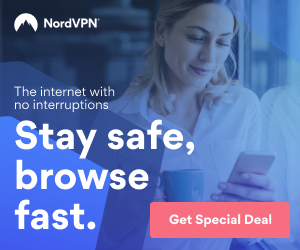 Dashboards and Data Analysis Platforms
The following data analysis platforms and dashboards all offer sentiment analysis as part of their services. The key to finding the right tool here starts with defining your needs (social media, call analysis, customer feedback, etc.)
Awario: This social media monitoring tool allows you to track and analyze specific keywords across the web. It can help you with sentiment analysis in a variety of languages, and their dashboard makes it simple to categorize data by country and importance.
Brandwatch: As the name suggests, Brandwatch puts its focus on data analysis to protect, analyze, and improve your brand. Their sentiment analysis tools can help you understand how people talk about both you and your competitors. Their platform also allows you to work with both text and image data.
Talkwalker: Talkwalker boasts sentiment analysis services across 187 languages. You can discover trending stories in real time, track your top influencers, and pull data from television and radio.
Clarabridge: The focus of Clarabridge is managing and analyzing customer feedback. The platform can capture and categorize reviews, surveys, and calls. You can analyze these for points of friction to help you improve the customer experience.
Repustate: The Repustate API can be integrated easily thanks to their support with a variety of popular client libraries. Their sentiment analysis and semantic insight extraction is available in 24 languages and can be used for news, blogs, forums, social media, and in-house company data.
Rapidminer: Rapidminder offers sentiment analysis as part of their data science platform, through which you can conduct analysis on both text and audio data. The service can also help you improve fraud detection.
Rosette: The Rosette platform covers sentiment analysis along with a host of other text analytics including entity extraction and chat translation, as well as topic and relationship extraction.
Lexalytics: The Lexalytics text analysis platform is recommended for companies processing high volumes of data. Along with the analysis platform, they also offer a data management platform capable of visualizing your data for easier understanding.
Sentiment Analysis Tools and Services to Develop a Custom Data Solution
The best sentiment analysis tools understand the unique language your customers speak. This includes everything from their geographic location and their dialect to their culture, colloquialisms, and slangs. This will increase the accuracy of your sentiment analysis projects and give you better data to work with.
Lionbridge AI: Lionbridge's data annotation software allows for easy sentiment classification along with access to NER tagging, text classification, and audio transcription. If you don't have your own team of annotators, Lionbridge can provide a trained team from their community. Project management, additional annotators, and 24/7 support is available as your project grows in scope.
Scale AI: Natural language processing is a part of Scale's data services, which includes data classification, machine translation, and sentiment analysis. Their work focuses on the collection and annotation of text data for building machine learning systems.
MonkeyLearn: Monkey Learn offers pre-trained sentiment analysis models ready for immediate use that can be easily integrated with a variety of apps. They can also help you build a customized sentiment analysis model trained on your own in-house data.
IBM Watson: The Watson Tone Analyzer is part of IBM's cloud services, and can be used to analyze tweets and reviews, monitor customer support conversations, and help chatbots to detect a user's tone and respond accordingly.
This article has been viewed 1,403 times.
Article comments
There are no posted comments.