What is the difference between a taxi and a chauffeur service?
Author

Rogier Bosscha

Published

November 5, 2020

Word count

591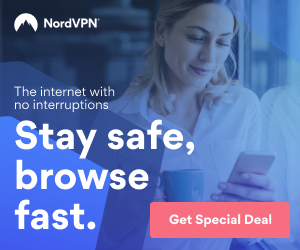 Not everyone is familiar with a Chauffeur service. In the United States and Asia, for example, there is a clear distinction between a taxi and a Chauffeur service. Other synonyms for a Chauffeur service are Limousine service, Black car service or Private car service. Generally speaking, a Chauffeur Service uses black luxury vehicles driven by certified professional chauffeurs. Our chauffeurs are trained in driving skills and etiquette in order to perform at the highest level. Whereas taxis often arrive late, a Chauffeur Service will arrive fifteen minutes early in a clean car. While they wait, the chauffeur can prepare for the route ahead and the traffic conditions. All cars come with bottles of water, tissues, peppermints and magazines. The chauffeur maintains a low profile and will only communicate with the guests if desirable.
You know the driver and the driver knows you!
Unlike a taxi, the aim is to have guests drive by the same drivers as much as possible. Working this way, you know the driver and the driver knows you. The driver is fully aware of any personal wishes, which means that the service must feel safe and trusted. Chauffeur services work with a select group of specially trained professional drivers.
In addition to a mandatory chauffeur pass, which most professional drivers in must have, our drivers receive in-depth and periodic driving training. During these courses, drivers are trained in road knowledge, etiquettes and driving skills. The passenger will be in good hands – should something happen.
Comfort and tranquility.
Chauffeur services generally work with black blinded vehicles, with a choice of eye-catching and unobtrusive luxury. For example, we always guarantee the latest models from Mercedes-Benz, where possible with an extended wheelbase and the highest possible comfort that Mercedes-Benz has to offer. During the ride we offer: bottled water, peppermint, pillows and various charging options for your laptop or cellphone.
Good preparation is key!
The difference between a taxi and a limousine transport is also reflected in the preparation of each ride. Before departure, all our drivers check the scheduled route for particularities and keep an alternative route as a plan B. Working this way we try to prevent and avoid any form of delay. To provide some insight, this is the professional procedure for an airport transfer:
Twenty-four hours before the start of the service, the booker will receive an email containing information about the chauffeur and the vehicle. When the flight arrives, the chauffeur will park their car at the minimum walking distance and wait for the guests near the gate's exit. When the plane touches down, a text message will be sent with the information and location of the chauffeur. They will be holding an iPad displaying the client's (company) name. It is also possible to display a logo.
Convenience and safety.
In the taxi, the meter is started as soon as the guest gets in. With a Chauffeur service, the passenger does not have to worry about any direct payment for the service, we work on an invoice basis. This way, a P.A does not have to worry that guests will be bothered with the inconvenience that payment is required after the ride. Should the guest ever forget / lose something in the car due to any circumstance, our office can always be contacted directly. In general, we can quickly track lost items.
Last but not least: discretion.
Unlike a street taxi driver, all our drivers have signed an extensive nondisclosure agreement. As a result, discreet conversations, locations and situations will always be confidential!
This article has been viewed 1,120 times.
Rate article
This article has a 4 rating with 3 votes.
Article comments
There are no posted comments.