How To Create Your At-Home Office
Author

Tony Webco

Published

November 20, 2020

Word count

577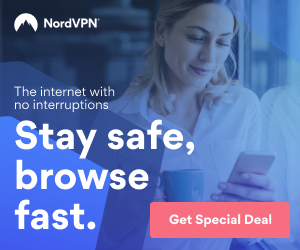 Office chair
For the majority of us, we spend the majority of our time working. As boring as that sounds. However, this makes it more crucial to make your set up fun and comfortable. With an unsuitable chair, you will feel the effects eventually.
Technological advances have meant there is now a huge range of office chairs, with the more expensive ones specifically designed for posture.
Desk or table
A suitable height and a flat surface. Those are the key elements. Design is all well and good until you find discomfort in your workspace. This is why design should be the last priority. If you already have an item you can repurpose, then that can save you money and is better for the environment. Win, win. For this reason, test out items you already own first.
If there really is nothing you can repurpose, check thrift stores and only then should you move onto furniture stores. The best way to test if it's suitable for you is by actually sitting in a chair and placing your mouse keyboard on the desk. As silly as it may look in store - you'll be glad later on.
Stationary
Whether you have access to free stationary through work, need to purchase some yourself, or need to find some in storage at home, stock up while you can. Then organise it, with purpose in mind, in your home office.
Here's a tip - try to set up your stationary close to your workstation so you don't need to walk into a new room to retrieve things. And, for those who have a corner in their dining room or lounge, it's beneficial to place your stationary and belongings in your work station in the morning and store it away at the end of each day so the room can be utilised for its initial purpose.
Organisation
Netflix show The Home Edit has taken the world by storm, encouraging everyone to organise everything they own and in turn, their life. Once your belongings are organised, well, your daily tasks become more smooth lined.
There are many different organisation techniques you can use but since you're working from home, it helps to take on the saying - cluttered area, cluttered mind.
The Konmari method would be an ideal first step. The motive behind it is to get rid of clutter that doesn't serve a purpose or give you joy. From here, you can do The Home Edit, organising it with storage racks to look aesthetically pleasing and work well with your daily work routine.
What are these crazy organisation phrases you're using, you may ask? Well, to learn more, the best place to look is Youtube or Netflix. Both techniques have their own Netflix show, and YouTube has each individual method, such as how to organise stationary. Searching keywords will give you exactly what you're after.
Labeling
It's cute and is an efficient organisation technique, saving you time searching for items. Either place physical files in small files with labels or make use of shelving or drawers to stack a large number of documents.
Modern labels can be placed on a lot of different materials - glass, plastic, metal. Enjoy the process as putting together a space you feel proud of will make you feel more motivated and excited to work.
With these tips on hand, your productivity will be boosted. Good luck and have fun!
This article has been viewed 1,147 times.
Article comments
There are no posted comments.