The different types of comfortable bathtubs that your body craves for
Author

Artisan Kraft

Published

November 22, 2020

Word count

519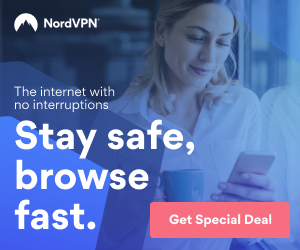 What can be more relaxing than soaking away all your stress in a hot water tub after a long tiring day?! Bathtubs are made for relaxed bathing after all. But for the sake of relaxation, we have to install it in our homes first, and choosing a bathtub for your bathroom is comparable to selecting a piece of furniture for your home. One has to select precisely that single option among a variety of others that checks out on all their conditions.
Generally, the different materials of a bathtub offer relaxation to different people based solely on their individual preferences and comfort. This is mostly the one aspect based on which the choice of the article depends. The following are a few bathtub variants that seem to attract the general majority.
Freestanding Tubs
These bathtubs are separated away from the walls and placed as the centerpiece of your bathroom. It is the most popular among all other varieties of bathtubs, the reason being they are completely leveled at the base. This provides increased stability for a larger amount of water and increased capacity than any regular drop-in.
A couple of variations of freestanding bathtubs include:
 Stone Freestanding Tubs
It is quite hard to find a more luxurious place than stone bathtubs, bringing a distinctive natural charm to your bathrooms and providing a centerpiece that will astound anyone. It is also extremely durable, meaning that it won't crack like a cheap bathtub of acrylic material might. Also, the stones on stone freestanding tubs retain heat, so that your relaxing warm bath will last considerably longer than other materials of tubs would, since the stone maintains the heat.
 Copper Freestanding Tubs
Another amazing natural material used for making tubs is copper. It surely makes up its spot at the top. Copper tubs are easy to maintain compared to others, thanks to its natural properties. Copper bathtubs, like copper soaking tubs, come with patina finishes that are imparted into the material, giving it an amazingly tanned or aged appearance. These copper freestanding tubs are designed to have a larger water capacity, allowing a person to fully submerge their body for a long soak and relaxing session.
Clawfoot Tubs
Just like freestanding tubs, copper clawfoot tubs can be placed anywhere in your bathroom for a more pliable installation. The name "clawfoot" comes from the clawfoot design at the base of the bathtub, giving it a more elevated position than other tubs.
The copper slipper tub is a variant of freestanding tub that features curved edges which is also often a feature of the classic clawfoot tub. The absence of acute edges stimulates complete comfort and relaxation as its curvature alleviates one's aching body after a long tiring day. Copper is a recyclable material, so using a copper bathtub is an eco-friendly option in the modern era.
The cost, however, depends on the type of freestanding tubs that one is looking for. The material used for making the tub influences the price of a tub by a significant amount.
Evaluate your needs carefully and choose wisely this long-term addition to your humble abode.
Artisan Kraft sells fireplace mantels, custom fireplace mantel, limestone fireplaces, marble mantel, bathtubs, range hoods, fountains, statues, sinks, columns and other stone and cast stone products.
Article source:
https://articlebiz.com
This article has been viewed 1,137 times.
Article comments
There are no posted comments.