How to Prepare Your Car for Back to School
Author

Kyle Jarvis

Published

December 16, 2020

Word count

518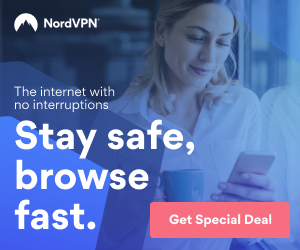 When the school season starts, traffic starts increasing on the roads. The roads get busier and congested. Whether you are driving yourself to the school or dropping your kids. You don't want to get stuck on the busy roads and wait for help. Whatever the conditions may be. Back to school is the perfect time to have your car maintained and ready for the busy season.
To help you prepare your car for back to school. Here are a few tips that will help you ride smoothly this season.
Check your Tires
The first and most important thing is to take a look at your car's tires. If the pressure is low, you are going to waste more fuel and spend more time on the roads. For optimum performance, a car's tire needs to be perfect in shape. Check for wear and tear in the tear. If they have developed cracks, it's high time you replace them to avoid any unfortunate incidents.
Check All the Fluids
A car needs supplements too other than just fuel. This includes the brake oil, the transmission oil, steering fluid, water in the washer, and most importantly the coolant. Before taking your car out for the season. You need to ensure that the fluids are up to the desired level and free from impurities.
The coolant of your car should be clean, free of rust, and free of color change. Similarly, the transmission oil, brake oil, and steering fluid should be topped up. This would give you a smooth ride through the whole season.
Another important thing is to check the engine oil. If it is due, take your car for service and get the engine oil replaced.
Check Your Car's Electrical System
Another essential preparation for the season is to check your car's electrical system. Your battery should be charged and ready to have its juice filled up to the levels. If it is not the case, you need to either recharge or replace it if it's older than 2 – 3 years. Check your car's lights as well. The front headlights, indicators, rear indicators, and lights with parking and fog lights too. Test them out and ensure all are working perfectly.
Check for Safety
This is the most important point that you need to ensure. Safety is the most important factor when it comes to driving on the road. Before you hit the road. Check your car's brakes. Ensure all of them work well and need repair or maintenance. If anything feels suspicious, get them checked.
Also, check for your seatbelts, make sure it is secured tightly and locks properly when you wear it. Another optional thing is to have a first aid kit in your car as well for any unfortunate incidents.
Last but most important is general maintenance and tuning of your car. This might include some engine or ECU tune-up. If your car is performing low or showing problems. Chances are that an ECU remapping might help tune the engine to the desired levels. You may search for ECU Remapping Near me to get your car tuned and ready to run.
I am also a blogger and I love exploring all the changing trends and sharing my expertise with people who want to try blogging. Chances are that an ECU remapping might help tune the engine to the desired levels. You may search for ECU Remapping Near me to get your car tuned and ready to run. https://www.midlandautocare.co.uk/car-remapping/
Article source:
https://articlebiz.com
This article has been viewed 1,303 times.
Rate article
This article has a 3 rating with 1 vote.
Article comments
There are no posted comments.