Will sustainable gift hampers be the big food and drink hits this Lockdown Christmas?
Author

Mike Carter

Published

December 25, 2020

Word count

489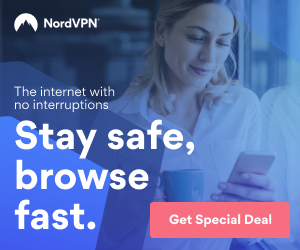 Christmas gift hamper suppliers are expecting a surge in demand for ethically sourced, environmentally sound and sustainable products this year thanks to the last minute impact COVID 19 is having on all our Christmases. Families might not, for example, be attending the kind of large traditional Christmas dinners, full of guests and indulgence, that lots of us have come to view as central to the Festive Season. If we will not be there in person, then sending food, ingredients and treats to the ones we love seems an obvious alternative. With environmental issues in the news and vegan diets on the increase, more and more of us are looking at ethical, cruelty-free, plant-based options too. This Christmas, more than any other, might well be the season of good intentions as well as goodwill when it comes to giving gifts.
We are here to introduce you to some of our favourite products.
What Christmas Hamper products are available?
Planet Organic, the UK's first organic supermarket, has included a range of vegan and organic products in its 2020 Christmas range. Its Ultimate Vegan Hamper (£85), for example, contains a smorgasbord of vegan ingredients, treats and essentials from Maple Syrup and Praline biscuit to pesto, chocolate-covered cashew nuts and oat milk drinks.
The Planet Organic Vegan Chocolate Lover Hamper contains more treats from granola and energy bars through to chocolate truffles and macaroons. They have all been carefully selected so being on a vegan diet and cutting out animal-derived products does not mean missing out on tasty treats.
Talking of tasty traits, Planet Organic Vegan Snack Attack Hamper is the product to reach for if you're looking for a healthy pick-me-up or reward between meals. From chocolate and granola bars to chocolate covered nuts and popcorn, it contains everything you need to enjoy some ethically sound self-indulgence.
Where can you buy Christmas gift hampers?
Planet Organic is a one-stop-shop for health food, natural health and beauty products and sustainable living essentials. Its vast range is full of gluten-free, dairy-free, keto, raw food and vegan options, which makes it an ideal place for Christmas shopping this festive season.
The range of products, available for next-day delivery, includes everything from natural candles and reusable containers to organic hampers and gift boxes for those on vegan, vegetarian and other sustainable diets. It also takes in health, wellbeing and beauty with a range of eco-friendly cruelty-free makeup, skincare treats, toiletries and even scents and perfumes.
'Tis the season to be jolly
Despite the fact most of us will look back on 2020 as an incredibly challenging year, the experience has, perhaps, brought us together and perhaps made us relish home comforts more than in previous years. The idea of giving loved ones a food hamper definitely feels part of that move towards homeliness and family. Protecting the environment, staying cruelty-free and supporting those living a vegan lifestyle at the same time is certainly a reason to be cheerful.
This article has been viewed 1,210 times.
Rate article
This article has a 5 rating with 1 vote.
Article comments
There are no posted comments.