How can I sell my used car easily and quickly? We have good advice on how to sell your car fast and profitably.
Author

Salim Saleem

Published

December 27, 2020

Word count

1,133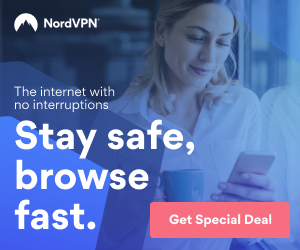 Vehicles like any other product cannot last forever; It wears out over time or damage and unusable sooner or later. This question is how to sell used, damaged, old car preferably as profitable as possible.
As we know the most comfortable car to sell in the secondary market are the ones are most popular. For example, in Australia for the seventh consecutive month, the Ford Ranger outperformed the Toyota Hilux in the Australian market, which is the most significant success Ford has ever achieved in this market. Toyota Hilux, by all accounts, is Australia's best-selling car in the last four years and still has a unique position in this market.
Ten top-selling Australia's cars in October 2020:
The Toyota Hilux was the top-selling car for the month, with total of4,444 sales in October, according to the federal chamber of Automotive industries FCAI. According to this research shows that Toyota Hilux was outsold for the first time this year in July.
The second rank related to Ford Ranger
The third rank is Toyota RAV4
The fourth rank is Toyota Prado
The fifth rank is Toyota Corolla
The sixth rank is Isuzu D-Max
The seventh rank is Mazda CX-5
The Eighth rank is Hyundai Tucson
The ninth rank is Toyota Land Cruiser Wagon
The tenth rank is Kia Cerato
Therefore, the optimal age for selling used cars is about five years after the warranty expires or a little later. Besides, Very new as well as ancient cars are useless for sale - they lose a lot of prices.
You can sell your used car in an easy and fast way and get top green dollars if you follow specific recommendations.
When is the best time to sell a car in Australia?
Research suggests that the best time to sell used cars is from March until August because, during the spring, the value of used cars goes up. On the other hand, the allholidays start to decline.
How to prepare a used car for sale ?
The first and essential step is some groundwork; by putting time and effort into the preparation of your old and used car, you make a lot of money. Do not forget, the appearance of the car is more critical as you know everyone dreams of a fresh new vehicle even if they are buying a used car. Often, with little time and less cost, you able to get more money.
First, you need to clean the inside and outside of your car
Then fix small issues yourself
Gather all important documents
Have a search in the market and estimate the value of the car
Take some good picture of the car
Collect the personal staff or grab any extra
Best place to sell a used car, how many ways you able to sell a used car
If you want, sell your used car and easily and get the best price. However, you are not sure and do not know where to start. For selling your used car, there are many options but choosing one of them is a bit difficult. Anyway, we have put together a simple guide to help you select the best way. Whether you have not enough time and want an easy and quick way to pay the best price, I am sure one of these options be right for you.
Selling privately
This option is suitable for those who wanting maxim money for their used vehicle. Because of:
 You have the power to negotiate to get the best price
 No need pay for advertising
 good price
On the other hand, selling your car privately comes with a few challenges that you should be aware of before selling your used car
 When selling your car privately, you are going to get a lot of phone calls that disturb you much
 Generally, potential car buyer wants to haggle
 There are many scams come out there, and car seller is typical to target for them.
 There are many ways of payment can go wrong
 When you selling privately and depend on what state you live in and the condition of your car you should process a different kind of paperwork to transfer from your name to the buyer
 Sometime car buyer wants to pay in instalment
Selling to a dealer
Selling to a dealer is also a good option and keep in mind before selling your old or used car at a dealership you should first get a vehicle estimate of its value
 the quickest and easiest way to sell a used car
 suitable for who wants to trade in on another car
 suitable for those who are time-poor
However, we should consider some other point then decide and select an option likewise,
 offering you the lowest price
 pay extra charges or a higher charge
 transfer your car by yourself to the dealership
 looking and searching for a better dealer for your car
 you must provide all necessary and legal document
 When you sell your vehicle to a dealer takes a long time to process especially if you owe money for the car
Selling your used car to the auction
Have you ever thought to sell your vehicles via auction? This way also has many advantages and disadvantages:
 easy and quick way
 potential car buyer
Disadvantages of selling a used car to auction:
 spending some cash to repair and polish your car and need to be cleaned professionally
 provide the service history of your car
 pick up your vehicle to the auction
 pay commission
Selling to car removal
There are many options to sell your car, and its depend on you which one is convenient for you, selling privately a car can be time-consuming, and with selling a car dealer you cannot get maximum cash amount and in the auction has its hassle, in this way:
 it would be best if you did some research on google to find the best cash for a car company
 estimate your car according to your detail so you must provide accrued and clear information
There are many online car removal services with different services, but some services are standard in every car removal companies:
 offer top and instant cash even than auction
 free car collection
 free car evaluation in a few minutes
 free and emergence pick up
 process all paperwork and administrative work by himself
 expert and professional staff
However, which? According to this information, you are almost sure that which way is better. In our research, the easy and quick way is selling your old and used car to a cash for cars Companies. And we highly recommend you CASH FOR CARS Company, Because of the process of selling relatively easy and straightforward. Just through a call or internet, you have a lucrative deal while sitting at home sib on your Lemont juice.
Salim has a few years' experiences in career guidance in the Automobile industry. She came into the car removal industry when she graduated. Now she works as a content manager in a well-known in Sydney.
Article source:
https://articlebiz.com
This article has been viewed 1,077 times.
Article comments
There are no posted comments.