Why people choose stainless steel tiles while design a kitchen or bathroom?
Author

Mark

Published

December 22, 2020

Word count

506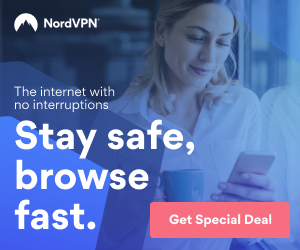 Stainless steel is one of the most common materials, along with copper, that is used in almost every branch in modern industry. It has uncountable desirable properties that mainly contribute to is universal application. One of the possible uses are remarkable stainless steel tiles, that might be an original touch into modern kitchen design or stylish bathroom.
Astonishing beauty and properties of stainless steel
Amazing properties of stainless steel wall tiles are mostly due to its chromium content. Owning to that, the whole material is very resistant to corrosion. Many clients appreciate stainless steel tile because of its strength and durability. It has various applications and can be used as part of modern and stylish arrangement in the kitchen. Moreover, resistance to both high and low temperatures makes it even more desirable. For example, stainless steel tiles backsplash is a perfect way to introduce some high-quality handmade craftsmanship into the design of your house. Not only are those tiles beautiful, but also easy to maintain. On every day basics you will require only microfibre cloth and mild detergent to erase any impurities. Stainless steel is almost ever lasting and pleases the eye for many years with its shiny, metallic look. Even a small element made out of this material can easily add a dash of elegance and create its own character of a place.
How to apply stainless steel tiles in the kitchen?
Interior design should be based on functionality and individual sense of aesthetic. Stainless steel tiles definitely combines those two traits. They can be a good solution to effortlessly elevate the look of a certain room. Stainless steel tile composes really well with minimalistic, Scandinavian interior design. Due to their everlasting and universal beauty it can be also a perfect touch into a more classical or yet modern kitchen or living room. Tiles made out of stainless steel look wonderful in bathrooms. With the symbolic design they might apply a slightly different expression. Nevertheless, stainless steel tiles for kitchen backsplash might easily bring a bit of luxury to the room. Moreover, it is a highly practical solution to the kitchen that prevents the walls from greasiness and splotching.
Choose the way to express your sense of style
Stainless steel tiles will help you to reveal your own taste for style. Although it might seem to be only a detail, it can tremendously change the whole character of the room and introduce some new quality. Clients can choose between broad range of possibilities, so that everyone will be satisfied. Modern tiles are made with the highest precision and commitment, that assures high endurance. Choice of stainless steel wall tiles is a perfect way to add some elegance and quality of the compassionate craftsmanship into each room inside your house or apartment. Tiles can be formed and arranged in various different combinations, making space more original and unique. Application of natural materials, introducing them to interior design is a dynamically growing trend. It is especially popular among people who appreciate the highest quality and seek sophistication.
This article has been viewed 1,175 times.
Rate article
This article has a 5 rating with 2 votes.
Article comments
There are no posted comments.