Tungsten Rings for Men - Strong, Durable, Extreme Scratch Resistance
Author

Clare Maclachlan

Published

January 26, 2021

Word count

383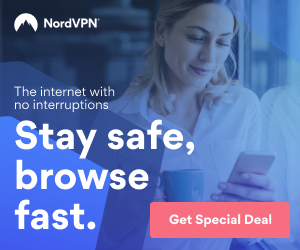 Tungsten rings have seen a burst in popularity over recent years. This is particularly true when it comes to rings for men.
Unlike most other precious metals, tungsten has never been mined or sought after for its shine and sparkle. Its appeal undoubtedly comes from its superior strength and durability. When it comes to tensile strength, almighty tungsten is the strongest of all metals. Unlike gold which is a soft metal, you tungsten ring will retain its shape and will not bend to any extent. And you can safely say that your tungsten ring is not going to break. It is so strong that you would literally have to bash it with a hammer for it to break. Definitely not something I would recommend!
In addition to its tremendous strength, a tungsten ring is also incredibly hard. It is this hardness that gives the tungsten ring such extreme scratch resistance. Indeed, a diamond is the only other material that is harder than tungsten. Consequently, diamond is the only other material that could scratch your tungsten ring.
A ring made with tungsten feels sturdy and strong. It is both weighty and substantial giving it a sense of superior manly importance.
Not only will a tungsten ring give you something supremely strong and durable, it is also available in a stunning array of styles. Some look like a traditional gold or silver ring but have all the benefits of strong and robust tungsten.
Black tungsten rings have become hugely popular both for fashion and statement rings as well as wedding bands for men.
Some tungsten ring designs feature a groove of a contrasting colour - like a groove of gold or blue in an otherwise black ring. Others feature an inlay of a different material such as natural wood, iridescent abalone shell, or naturally shed deer antler.
With so many designs to choose from, there is something to suit everybody's taste - traditional to contemporary.
A tungsten ring will not need any special care over its lifetime – just a simple wipe with a soft cloth if it gets dirty.
If you are an active and practical man, a tungsten ring would be absolutely perfect for you. No matter what you are doing, you can wear your tungsten ring knowing that it will be just fine.
Unique range of tungsten rings for men available at - www.newmanbands.com
Article source:
https://articlebiz.com
This article has been viewed 1,320 times.
Rate article
This article has a 5 rating with 1 vote.
Article comments
There are no posted comments.