How to Decorate Your Home Like a Pro
Author

David Jensen

Published

February 10, 2021

Word count

1,084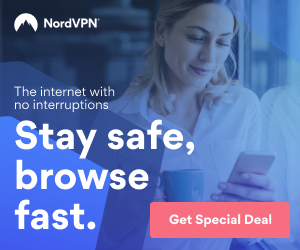 If your home decor needs a makeover and you are wondering how to decorate your home where to even begin, we've got some great tips for you.
Some people just seem to have an inherent ability and just know how to decorate a home beautifully while others struggle with where to even begin.
You may not be a natural-born interior decorator but there are some simple steps you can take that will make a remarkable difference in your decorating efforts.
By learning some basic design principles, you will have a better understanding of the process involved so that you can decorate your home beautifully, room by room. 
Interior Design vs Interior Decorating - How to Decorate Your Home
Understand that an Interior Designer is a professional who has formal training and hiring one is highly recommended if your project involves structural changes to your home. Interior decorating is focused on the aesthetics and appearance of an existing room and does not require formal training. 
Basic Elements of Decor
The first thing you should do is decide on a style direction for your entire home. Try to create unity and harmony throughout the entire house. Begin by choosing a broad style category such as modern, formal, casual, traditional, etc. Then narrow it down more specifically with styles such as Modern Farmhouse, Boho Chic, Scandinavian, Mid-Century, or whatever appeals to you most. 
How do you choose a decor style? You can explore endless style possibilities by visiting sites like Pinterest, Instagram, and Houzz to get some inspiration. 
Good Balance is Key
Balance is an important design principle. A visually pleasing room has a balanced distribution of the visual weight within the room. 
Start by creating a focal point in the room. It may be a fireplace or artwork but it will usually be obvious because of its scale, unique texture, or dominant color. Then you find and position furniture and decorative elements to compliment your featured items and strike a visual balance. Pay close attention to how that is achieved in the inspirational photos you collect. 
It is a good idea to either draw your room layout on paper or use one of the many room layout apps you can find online. Homestyler, Roomstyler 3D, and Planner 5D are a few that we like.
Create a Color Scheme
Choosing a color palette is an important step and try to keep unity throughout the house. It is generally a good idea to select a neutral color that reflects the style of your home and can be used throughout the house. Then add accent colors where they are needed. Check out this helpful Color a Room Tool tool from Benjamin Moore.
Choose contrasting colors and shapes for decor elements in your room. 
Add Some Punch with Patterns
Add interest to your decor with patterns. You can do this easily with tiles or laying hardwood on an angle, add an interesting area rug with geometric patterns, or even throw pillows.
Light It Up
Lighting has an enormous impact on the ambiance of a room.  A living room really needs 3 types of lighting –  ambient lighting, task lighting, and accent lighting. These could include floor lamps, table lamps, sconces, hanging pendant lights, or chandeliers. Ambient light is great but when you want to read you'll need to have task lighting as well. You have a lot of flexibility in styles here because if your style is modern, you can add something traditional such as a chandelier, and still retain an overall modern look.
You just have to strike a balance with the various fixture you may need. When decorating with modern living room ideas in mind, remember the importance of natural light.
The Power of 3
If there is a magic number in design, it is 3 and in general, use odd numbers. Group odd numbers of items whether it's books, cushions, photos or candles. It forces the eye to move around the display, creating a level of visual interest that is symmetrical, even-numbered groupings just don't have the same effect.
In the photo at the top of this post, you will see examples of groupings in 3s on the bookshelf.
Just Get Started
The hardest part is just getting started and making those initial decisions.
Once you get started, the process will usually flow quite easily. That is because you made some decisions in earlier steps that will help you stay focused. By deciding on a specific style direction, you narrow down the possibilities for decor items that will actually work.  
If you don't choose a specific style direction, you will face an overwhelming number of selection decisions at every step along the way. 
Be sure to spend enough time exploring what other people have done. Doing so will help you find the inspiration you need and then the journey will become much easier. 
So, get started. Visit Pinterest, Instagram, Houzz search Google images. Check out online magazines like BHG, Style at Home, House and Home, and Elle Decor.
If you like the Modern Farmhouse style, then be sure to check out our post about the amazing Industrial Farmhouse Decor Style where we explore that style at length. It also describes many of the other hybrid Farmhouse styles that have evolved like Boho Farmhouse, Coastal Farmhouse, French Farmhouse, Scandinavian Farmhouse, and more.
Farmhouse style has a lot of flexibility in style choices as well as how you spend your budget. Restoring old furniture is one of the common elements in Farmhouse style and it can make things very budget-friendly. 
Where to buy
There is no shortage of online stores where you can buy your furniture and decor. 
You can find lots of great deals. If your budget allows some splurging, a good sofa and bed are probably the 2 most important pieces of furniture since they will likely be used the most. Accent furniture can be expensive but if your budget is limited, you can find lots of good deals on sites like Wayfair and Ikea. 
Figuring out how to decorate your home can be exciting and extremely satisfying, especially when people walk into the room and say "WOW".  That's the ultimate compliment, so go for the WOW factor! It doesn't have to cost a fortune, just get creative within your means.
If you're looking for something new and a little more unique, we rounded up some other websites where you can find some great furniture online:
DecorSteals.com
ShabbyChic.com
AntiqueFarmhouse.com
Casagear.com
SmartFurniture.com
BurkeDecor.com
This article has been viewed 1,499 times.
Article comments
There are no posted comments.