A Fresh Look at Trends and Statistics in the Automotive Aftermarket
Author

Nathan Barnes

Published

February 12, 2021

Word count

806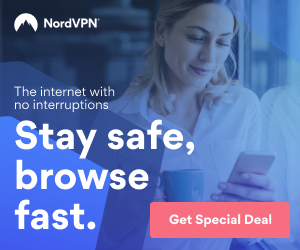 The aftermarket industry has become a huge part of the automotive economic sector. This industry is on the rise, projecting a $722 billion revenue for 2020. Moreover, market emerging trends, technological advances, industry innovation regarding materials, and e-commerce have changed the game for the benefit of the auto parts business.
Statistics show that drivers are keeping their vehicles longer. About 45% of 10-year-old cars require expenses of approximately 1000$ or more annually and show good maintenance behavior. Therefore, preventive maintenance services and aftermarket parts represent a growing niche. Consumers are also demanding for precise needs suppliers. Drivers often look for better-looking products, and technology has made a physical address unnecessary for providers. The custom wheels market has changed once the online appearance of them is available now, so the market leaders can change soon.
The following are some quick facts and trends regarding the automotive aftermarket industry.
Older Vehicles on the Rise
Automakers are selling 6% more annually. This represents 17 million new cars and light trucks sold last year. However, this does not mean the aftermarket industry is shrinking. The U.S. vehicle fleet average is 11 years old. This represents a 17% rise over the last ten years. About 44 million vehicles are between 16 to 24 years old. Vehicle ownership length is on average 60% higher than ten years ago.
Moreover, this trend has accelerated significantly over the past years and has no intention to stop. The estimated amount of ownership rise for 12-year-old cars and above is estimated at about 12% during the next few years. Accordingly, vehicles are now a long-lasting asset for owners. This might be a result of vehicle quality improving, and the rising of restoration techniques for aging rides becoming mainstream. As scrappage rates decline, a great market opportunity for profitable aftermarket businesses appears.
E-Commerce Revolutionizing Aftermarket
To follow a global market tendency, the aftermarket industry is going online. Parts, distributors, and auto services have been updated and transformed by e-commerce. Optimizing their website through new and evergreen content should become a number one priority for these providers.
The automotive aftermarket landscape has changed completely. The ever-growing need for parts and services has moved to the digital world. Although the service/seller-side is currently led by repair shops (only 25% of auto repair is performed by dealerships), the bigger segments in the industry are wheels and tire websites.
This is a sample of how e-commerce transitioning has had a huge impact on the aftermarket trades. A vital marketing strategy for this type of business is SEO optimization. Four in five consumers use search engines before purchasing. More than half of searchers look at the first links only, so being at the top is the main path to increase sales. SEO has become an integral element of the digital marketing strategy.
Targeting is also a very important part of the process. Newer vehicles need a more do-it-for-me (DIFM)-type of repairs and its owners will prefer brick-and-mortar locations. However, older rides can have a do-it-yourself (DIY) approach for both routine maintenance and minor repairs. DIY owners search for better deals, convenience, and home delivery. Therefore, strategies like special discounts and optimization of the website for easy online shopping and appealing content will provide the best experience and increase continued brand loyalty.
There is not a single industry unscathed when it comes to the impact of the online giant merchants: Amazon and eBay. The aftermarket is especially affected by them. A clever strategy to make the most of this situation is to move online platforms to their domains and use their marketing influence and distribution networks.
Hybrids on the Rise
Auto e-Commerce is growing, and automotive technology is changing. Both aftermarket products and services are expected to rise due to the increase of hybrids and electric vehicles. The rise of these types of vehicles over traditional gas-run rides forces the aftermarket industry to develop new methods for repairing their needs. From new injection systems to new breeds of turbochargers, numerous items are required to strengthen these powerplants. Furthermore, those vehicles also require specific services like cylinder deactivation. Offering these will make a significant difference in the marketplace.
The emerging digital vehicle technology represents a challenge and opportunity for the aftermarket industry. Hybrids are more efficient vehicles, with fewer gas emissions and better fuel consumption. The possibility of making old rides attain the benefits of electric motors and combustion opens great potential for market penetration. Hybridization or upgrading traditional vehicles to hybrid will reduce the environmental impact of ground vehicles and it will also transform the automotive aftermarket industry.
Nonetheless, the complexities of innovation will become another opportunity for the aftermarket industry to keep showing its ability to successfully adjust to change. Moreover, the industry's future certainly depends on its ability to recognize the trends early. Innovation, adjustment, and making the most of the opportunities presented will leverage strengths and allow for continued success.
Nathan Barnes is a managing editor at BlaqueDiamond. He became a car enthusiast at the age of four, when his father taught him the difference between Chevy and Ford. In 2012 Nathan put his knowledge in practice and started reporting on cars, races, and the auto industry on different social media platforms. Currently, he's a happy owner of a 1967 Alfa Romeo and a Lancer GSR and a person who still has lots of topics to cover.
Article source:
https://articlebiz.com
This article has been viewed 1,393 times.
Article comments
There are no posted comments.