How Many Different Types Of Walls Should A House Have?
Author

Elizabeth Barton

Published

February 21, 2021

Word count

489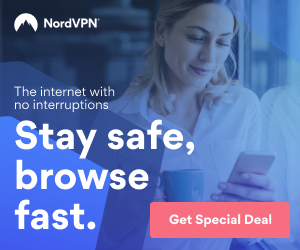 A wall is known as a structure that is a fundamental part of a construction that provides us with security and protection, a place for shelter, soundproofing, or even as a decorative item. There are various types of wall materials used for many different types of constructions. Some are used for laying the foundations of a building while other types are used for making rooms and floors etc. It is one of the most defining and important materials used in superstructures.
Below we have compiled a number of different types of walls that should be considered while constructing or renovating a building:
Brick
It is one of the most used materials for wall construction as it's durable and cheaper in price. These are put together by lime mortar or cement is placed in between them for creating a tight seal.
Stone
Stone is another widely used material for building walls. It is something that has been used since the ancient times for construction due to its durability and ease of availability. It is made from sandstone, limestone, etc.
Glass
Although glass is not as durable as the previous items, nevertheless it is one of the most newest and most beautiful forms of walls to be used into constructing various places. It is usually a transparent-type material that is attached to buildings on the inside and also to on their outsides. It can be a privacy glass or a see-though material. All of them are used for giving your place a more airy feel to it.
Wooden
Wood is another great option to have. Hardwoods are quite common when it comes to making furniture. You can get a decent wood panel for decoration from a local shop if you have one. Due to its durability, and reliability, it can be a bit expensive.
Plywood
These walls are basically made of wooden sheets all stick together by adhesive. It can mostly be used as interior wall materials. It may not be as durable as a drywall but it is nevertheless used in construction.
Cinder Blocks
The Cinder blocks are used for soundproofing barriers and are also having a bit cheaper rates too.
Setal Sheet
This is a highly durable sheet for walls and can be a bit on the expensive side. It is very flexible and also a highly recommended type of wall that should because of its various houses and designs being available.
Although these above mentioned types are good wall options, there are other options like cheap wall tiles which can be budget-friendly and durable at the same time. No matter which wall type you choose, it is essential to find out which type of walls fulfill your requirements so can use them. It can be one wall only or even multiple walls each being used for a different purpose. This will definitely give your house/building a really distinct touch along with a unique sense of styling.
Elizabeth Barton is a top material Analyst, currently working at Your Tiles, UK. She has an astute ability of monitoring and determining prospects. She checks, analyses, and keeps a track record of demands by comprehending the purchasing behaviors and the company's capacity. https://yourtiles.com/wall-tiles
Article source:
https://articlebiz.com
This article has been viewed 1,138 times.
Article comments
There are no posted comments.