Is McAfee Live Safe Better Than Total Protection?
Computers & Technology → Internet
Author

Shane Warne

Published

February 23, 2021

Word count

997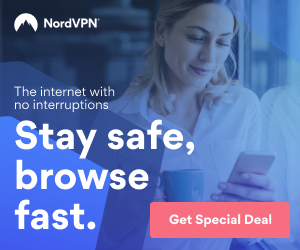 McAfee Total Protection is quite a popular antivirus but is it better than McAfee Live Safe? Everyone needs protection for the computer and McAfee is one of the most popular choices among antivirus software available in the market. Mcafee Gamer Security is another product marketed by the antivirus giant. Mcafee Small Business Security and Mcafee Mobile Security are for small businesses and users who play games on the computer. Both individuals as well as companies can benefit from the full security solutions provided by McAfee. Two commonly used products of McAfee, which we are going to compare in this blog below, include McAfee Live Safe and McAfee Total Protection.
Keep reading so that you're well updated:
While McAfee Live Safe comes with a biometric system for a Personal Locker with secured storage of up to 1GB, McAfee Total Protection provides protection with a password-protected vault that stores data in 128-bit encryption. The personal locker in McAfee Live Safe is cloud based, so one can store and use the data stored in it from anywhere.
McAfee Live Safe also fits in the budget of almost everyone. It is effective for devices working on different operating systems like Windows and Apple's MacBook and mobile phones operating on Android and iOS.
McAfee Total Protection, on the other hand, is a little expensive as it comes with premium features that helped it win plenty of awards. One can buy McAfee Total Protection in plans like Individual (single device), Multi-device (five devices) and Multi-device (three devices).
McAfee Live Safe or McAfee Total Protection, which one is better?
Protection
Talking about the protection, McAfee Live Safe is quite effective in stopping the malware before you download a file from the internet. It also labels the dangerous websites, helps you block phishing and suspends internet trackers as well as cookies.
McAfee Total Protection, on the other hand, not only helps you block malware, but also ensures safe browsing. It comes with a firewall along with a vulnerability scanner that enables features like parental controls, unique cryptocurrency monitor and the management of password.
Cloud storage
Cloud storage is the second most important feature of the McAfee Live Safe software. It offers you a biometric system that stores your personal data up to 1 GB in a cloud storage protected by McAfee's Personal Locker.
McAfee Total Protection does not provide cloud storage but comes with a 128-bit encryption system that keeps your data in a password-protected vault.
Selling point
The Secure Cloud Storage feature of McAfee Live Safe makes sure that your personal identity as well as information remains protected.
McAfee Total Protection, on the other hand, comes with a security scanner that manages your web accounts and email accounts by securing passwords. One can secure multiple devices with the antivirus program and keep the parental control on one device. With this, the personal data of your loved one's will also be safe.
Price
McAfee Live Safe is much cheaper in comparison to the McAfee total protection.
Who should use which one variant of McAfee antivirus?
McAfee Live Safe can be used by the people with an affordable budget as it is a pocket friendly software. You do not need more protection after installing this program on your personal computer.
McAfee Total protection will be best for those who use their computer system on Windows 10.
What does McAfee Live Safe include?
McAfee Live Safe is among the most affordable antivirus programs provided by the company. The security provided by the antivirus giant is the best for your personal computers as well as mobile phones operating on Android and iOS. Not only viruses, one can get complete protection from spyware as well with McAfee Live Safe.
Features of the McAfee Live Safe antivirus program include:
Encryption for file lock
Optimisation of the performance
Encrypted storage
Easy management of the passwords
Free and 24*7 customer support
Parental Control
Along with the above mentioned points, McAfee Live Safe comes with a range of anti malware tools that help you with all sorts of malware well before you download a file.
What does McAfee Total Protection include?
McAfee Total Protection is undoubtedly one of the premium antivirus software by McAfee. It helps you to get rid of any kind of new or old viruses and malware from your device. The software excellently protects the system from any kind of Trojans and viruses, etc without hampering the speed, battery and performance of your device. McAfee Total Protection also provides enhanced security tools such as two-way firewall protection.
You will find plenty of tools that will stop your system from getting corrupted. The wide variety of features ensure that there are rare chances of hacking, all the personal information is kept confidential and kids stay away from inappropriate content. There are different plans which one can avail such as Multi-Device (3 Devices), Multi-Device (5 devices) and Individual. If the user has to manage multiple accounts, in that case Password Manager comes handy.
Mcafee Total Protection is known to protect the device against spyware, malware and several other online threats. Cryptocurrency monitoring is another superb feature of McAfee Total Protection. The tool not just monitors your account but also blocks illegal crypto mining activities. As you know that nowadays Bitcoin, Coinbase, Caseapp have become so popular, hence, an extra security feature is always appreciated.
We hope our comparative guide on the antivirus software by McAfee helps you. We highly suggest you to have a look at the official website of McAfee before making a purchase. In case you have not decided which software you should go for among the two discussed above in this blog then expert advice from the support team of McAfee will be of great help to you. The support system of McAfee is quite impressive and operates 24 hours on all seven days of the week. Do not hesitate to share your requirements and queries with the customer care executive the phone call or email in case of an email exchange.
This article has been viewed 1,991 times.
Article comments
There are no posted comments.