Useful Tips To Paint Your Kid's Bedroom – A Knowledge Base
Author

Rick Martin

Published

March 1, 2021

Word count

650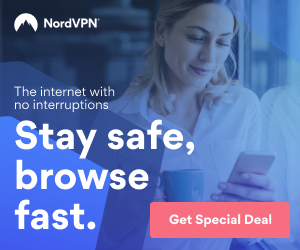 Regardless of whether your little kid likes scribbling on the walls with either crayons or maker pens or clumsily spill juice- the bottom line is their room walls will have all sorts of stains, spill marks and few scrapes and knocks.
Moreover, if you leave this unattended for long, chances are that they will worsen over time. That's why it is so essential to clean or wipe them carefully without causing the paint to come off.
In addition to this, if you do wish to re-paint your kid's room with the help of painting and decorating services contractor in Hobart; you should look to use semi-gloss paint. They easily retain the original colour and usually last for a good length of time!
Moreover, another crucial reason to paint your kid's bedroom is to make them feel special or reward them either for some recent good behavior or impressive academic performance. And depending on how old your child is; when you sit to sort out the colour schemes; you can let them pick the shade they want in their bedroom. That way- everyone's happy!
To Achieve An Impressive Paint Job- Follow These Key Tips!
Look To Use Magnetic Paint or Chalkboard
If your little superstar consists of an in-room study desk; you should look to make use of magnetic paint or chalkboard right above it. This is a means to create a spot where kids can keep notes or exhibit their adorable artwork. It will be something they would very much appreciate.
Consider Embellishing the Ceiling
Many kids tend to gaze up at their ceiling during bedtime. Often they use figments of their imagination to create something out of nothing.
If you kid is anything like this, then it would not be such a bad idea to create something for them. With the help of professional painters; you can create attractive stars, planets and galaxies using glow-in-the-dark paint.
As for the rest of the room; use a subtle colour combination which aptly complements the fun ceiling décor.
Have Fun with Geometric Designs
Geometric designs are always fascinating to witness no matter which part of the house they are done. One popular area is often the kid's bedroom.
Kids love seeking free-hand designs and appealing geometric designs as they always evoke interest and a sense of fun. So, it does seem like a good idea to incorporate some geometric designs into your kid's room with the help of painting and decorating services contractor near Hobart.
Moreover, if you opt for sleek geometric designs, then you won't have to worry too much about it interrupting or disrupting the existing room decoration.
From triangles, cubes, squares, giant cones and so on; discuss with your painting contractor first-up to determine the right geometric design for your kid's room. To make it easier; you can even include them to pick which design they want into their bedroom.
Also Play With Painted Motifs
If your child is picky and can't decide, then its best to go for the safer option which is painted motifs! It is something which kids appreciate and by hiring professional painters; you can go for multi-coloured stripes on the painted walls, animals, monsters, stencils, rockets and so on.
Moreover, on asking the painting contractor; they themselves will recommend you some quality choices to incorporate into your kid's bedroom.
To Sum Up
Keep these handy tips in mind when looking to paint your little kid's bedroom. And if you want a trustworthy word of mouth- for domestic painting services company in Hobart!
The author is a businessman running a painting and decoration company in and around the Hobart region. In addition to this, the author also loves to write posts on similar services as a means to deliver them tips and tricks to accomplish eye-pleasing home improvement projects.
The whole of this post is to inspire and educate the readers on some handy tips to paint their kid's bedroom. However, with these tips, the post also explains the importance of having domestic painting contractors operating in Hobart to assist them in their endeavour. Follow the post carefully to understand!
Article source:
https://articlebiz.com
This article has been viewed 1,492 times.
Article comments
There are no posted comments.