Credit Monitoring Will Save Your Credit
Author

Mark Smith

Published

March 2, 2021

Word count

499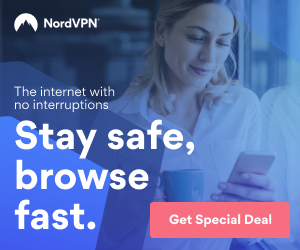 There were over 13 million victims of identity theft in 2019 alone, and identity theft has topped the list of consumer complaints made to the Federal Trade Commission for the last 15 years. Because of the speed in which cyber thieves can strike and demolish your credit, credit monitoring services are the key to protecting and raising your credit score.
The fact is, if you monitor your credit score you will maintain a higher score. Those who don't, make themselves easy targets.
Peace of mind with credit monitoring
The good news is, there are easy and affordable ways that technology can do all the credit monitoring work for you. The best credit monitoring services will notify you soon after there are changes made to your credit report. This way, you can take action immediately that will protect your credit from cyber thieves out to steal your personal information. If you've been a victim of fraud or simply want to be proactive, you may consider signing up for one of these services to help you stay on top of any changes to your credit file.
What credit monitoring can do for you
Credit monitoring services keep you instantly informed. They track the credit history shown on your credit report, then alert you of changes via email, text or phone. Granted, you can do this on your own, but these services provide an automated, easy, and faster way to track changes to your comprehensive credit file.
Services vary, but the best credit monitoring services cover the following:
• Hard inquiries on your credit report, such as someone applying for credit in your name
• Credit report checks from each credit bureau (Experian, Equifax and TransUnion
• Tracks balance changes, credit utilization, and dormant accounts
• New accounts opened in your name
• Balances and payments on your credit products
• New address or name changes to your credit file
• Public records, such as bankruptcies
• Personal information on the dark web, such as your social security number, and passwords
DIY credit monitoring
It's possible to monitor your own credit. By law, you're entitled to a free copy of your credit report from each of the three major credit reporting agencies every 12 months. Go to annualcreditreport.com to learn more. If you're not depending on a service to do it for you, it's something you will need to remain diligent about. Otherwise, "check credit report" could easily slip to the bottom of your to-do list, possibly leaving you unaware of fraudulent activity that you could have taken action against.
If you're considering a credit monitoring service, be sure to understand what you're getting when you sign up. Free services exist, but they often come with limitations, or may not provide monitoring of all three credit reporting agencies for example.
Either way, credit monitoring is an important part of staying on top of your financial well-being. Along with regularly checking your bank and credit card transactions, monitoring your credit will help to maintain your score.
To learn more about credit monitoring visit www.creditmonitoringservices123.com
Article source:
https://articlebiz.com
This article has been viewed 748 times.
Article comments
There are no posted comments.