What Changes are the MOT industry is Applying in 2021?
Author

Kyle Jarvis

Published

March 9, 2021

Word count

494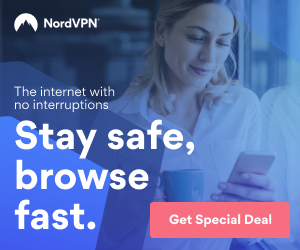 MOT is said to be made more difficult in the coming years because the UK will have tougher environment targets. We have to understand that the targets are for us and our safety and health. Therefore, it is on us to meet them. That is why it is expected that 2021 will mark a shift in MOT policy. The DVSA has reported that as the environment targets get tougher, the MOT has to adapt to the changes for it to stay useful and relevant. Let us see how MOT is changing.
Mot Emission Check to Become Strict
As new technology emerges, manufacturers try their best to implement it in their vehicles. As they put in a lot of effort to do that, it is the government's responsibility to check if those features are working as intended or not. That is why MOT emission checks will become stricter.
Standardized Test for All Cars
As new electric vehicles are on the rise, the government has also to make sure that there is a standard that can encompass both electric and non-electric cars. Since fuel operated cars are not going anywhere soon, a more refined framework will likely be implemented to check fuel operated cars to bring them at par with the electric vehicles. This means that the criteria to pass MOT will be much stricter.
Furthermore, there is also a concern regarding old cars. As cars age, they tend to get less clean so MOT will take into account the general degradation and award points to the old cars based on the aggregate of their calculated mileage and age.
Saving Costs
The MOT industry is also moving towards more cost-effective checking procedures. There have been efforts to devise ways to make sure that minimal budget is spent while still maintaining the credibility of the MOT test.
New App
Now there is a new and secure way to log in to your MOT account. You can log in to the MOT testing system through an authentication app on your phone. If you don't own a Smartphone, you can still login traditionally through your email through the web. Once you have set up the app, you will need to authenticate it once a day which will store some data to make it easier to authenticate again.
If there are changes in your preferences, for example, if you have changed your preferred garage, the app will need authentication again. Once the app is rolled out, you will no longer need security cards and you will log from the MTS by using your authentication app. Once you set up your app, you will no longer be able to use your card.
Bottom Line
These changes have not yet been implemented and are expected to be in place by the mid of 2021. The app should be rolled out at the end of February and other things will follow eventually. Check MOT for van near me to have your van tested.
Kyle Jarvis is a promoter at Midland Autocare, UK. His exceptional communication and persuasive skills augment his role in the field of professional marketing. He commits to creating long-lasting relationships with clients. Mot For Van Near Me: https://www.midlandautocare.co.uk/mot/
Article source:
https://articlebiz.com
This article has been viewed 1,304 times.
Rate article
This article has a 2 rating with 1 vote.
Article comments
There are no posted comments.