5 Underrated Animations That Deserve More Attention
Arts & Entertainment → Television / Movies
Author

Alex Belsey

Published

February 24, 2021

Word count

1,001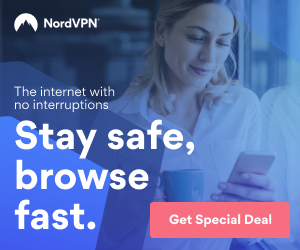 Whether you're an avid Disney fan, or just appreciate the artistry of the latest Pixar film, there is no denying that animation has become one of the leaders in the entertainment industry.
From the earliest motion picture, children across the world grew up with fantastical settings and heroic characters brought to life on screen. Traditional fairytales and fables were taken from their native country and given a new lease of life, making them household names.
Disney dominated the animation movie world for the majority of the 21st Century, with childhood favourites such as Mickey Mouse and Winnie the Pooh, along with a Disney Princess or two.
However, there have been many films from Walt Disney Studios that have fallen flat at the box office but deserve recognition for the brilliant films they are.
Treasure Planet
Treasure Planet is Disney's take on the classic novel Treasure Island by Robert Louis Stevenson. In a futuristic, celestial setting, a teenage boy follows a treasure map across the universe, befriending a cyborg and battling space pirates, black holes, and supernovas.
Released in 2002, Disney used a then-revolutionary animation technique of putting 2D animation on top of 3D computer graphics. But the movie was in development for over a decade, and by the time it was released, Pixar and Dreamworks were beginning to dominate the animation industry with CGI movies such as Toy Story and Shrek.
By this time, 2D animation was virtually dead. This, paired with Disney's failure to properly promote the film, led to this being one of Disney's biggest financial failures, with an approximate $79 million loss.
However, the stunning artwork has led this film to be considered one of the most underrated Disney movies, and largely a victim of bad timing.
Atlantis: The Lost Empire
Released the year before Treasure Planet, Atlantis: The Lost Empire was Disney's attempt at breaking away from the Broadway-style musicals of the 1990s.
The story follows Milo Thatch (Michael J. Fox) on his search for the lost city of Atlantis. Hoping to find relics and evidence of a forgotten society, he instead finds a lost civilisation of people who are beginning to die out.
With the exclusion of musical numbers and talking animal sidekicks, this film has a much more grown-up feel about it. There is a solid storyline, filled with intrigue and plot twists, set in front of another incredible backdrop. Disney's faith in this movie was so high that there were plans to develop an adventure spin-off series.
Released the same year as Shrek, this film also fell into the 'poor timing' category. Following a CGI film with a risky new style of animated feature led to the entire franchise being shelved.
The Emperor's New Groove
Back in 2000, The Emperor's New Groove was released after one of the most turbulent productions in Disney history. Originally named Kingdom of the Sun, the film started life as a full-blown Disney musical with songs by Sting.
By all accounts, it had way too many story elements, which made the film overly complicated. Don Hahn, who was part of the production team for Beauty and the Beast, was the initial producer of this film, but when Atlantis: The Lost Empire began to take shape, he left to focus his time on that.
After three years of development, the lighter slapstick side of the story proved popular with test audiences and the film became what you see today.
Kuzco is a bratty emperor, who is turned into a Llama by his power-hungry adviser Yzma (voiced by Eartha Kitt). He is then helped by a Llama farmer in a story of self-discovery.
Although the plot seems basic and predictable, this film is filled with endlessly quotable dialogue and lovable characters. It grossed $169 million worldwide (tuppence compared to the $800 million made by Lion King) but has been celebrated by its cult following for its individuality and humour.
There is no denying that Disney has been a driving force for animated film, leading to many notable Disney movies being released which have flown under the radar. There are however, many amazing and underrated animation films that have not come from this industry giant.
Anastasia
Often being mistaken for a Disney classic, this Fox Animation Studios film tells the reimagined story of Anastasia, the Grand Duchess of Russia.
Set against the aftermath of the Russian revolution, this film takes some liberties with historical accuracies; however, in the context of the film that doesn't seem to matter. In fact, young fans of this film actively sought out the true story behind the legend.
Similar in format to its Disney counterparts, Anastasia is a perfect blend of comedy, drama, romance, and some action. This film has a richness in its artistic style, which transports you back in time and gives life to the characters.
In a decade filled with stereotypical 'damsel in distress' Disney Princesses, 'Anya' was a refreshing take on a female protagonist. A clever script and a killer soundtrack have ensured this movie's revival, with a new Broadway musical even being based on the film.
The Prince Of Egypt
This 1998 film by Dreamworks was the first 2D musical animation the studio ever made. Critically acclaimed, it won the Best Original Song Oscar, alongside receiving a nomination for Best Musical.
The film follows the biblical story of Moses from his time as a Prince of Egypt to a leader of the Hebrew slaves. Unlike other biblical movies, Dreamworks decided to prioritise the storyline above the religious connotations, whilst still being respectful to the story's origins.
This underrated gem of a movie has perhaps one of the best openings in animation history, rivalling films such as The Lion King, while the quality of the animation brings the scope and scale of ancient Egypt to life in a way that draws you into the world.
This, alongside the all-star cast (which includes Helen Mirren, Ralph Fiennes, Val Kilmer, Sandra Bullock, and Patrick Stewart) makes this film one of the most underrated animations of all time.
This article has been viewed 1,480 times.
Rate article
This article has a 5 rating with 1 vote.
Article comments
There are no posted comments.