The 5 Electric Cars With The Longest Range
Author

Alex Belsey

Published

March 9, 2021

Word count

898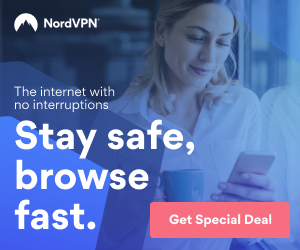 Imagine a car which has zero emissions, government subsidies of £3,500 off the purchase price, and is tax-free. Oh, and it requires less maintenance, has lower running costs, AND creates nearly no noise.
This car is not a mere fantasy, it exists today in the form of an electric vehicle (EV). But despite all these benefits, electric cars only comprise 1-2% of UK annual car sales - so why aren't more UK drivers buying EVs?
In a survey by YouGov, the most common concern for 81% of respondents was their range. But the ranges of EVs are improving all the time, meaning many options are available if you require a car which provides significant mileage.
Here, Yellow Car Shop have assessed the longest-range EVs, comparing their top speed, 0-60 mph acceleration time, range, and budget bracket.
'The Splash Out' - The 2021 Tesla Roadster
Top Speed: 250 mph
Range: 620 Miles
0-60 mph in: 1.9 Seconds
Price: £38,000 (Base Series) - £250,000 (Founders Series)
Pros:
A supercar for the real world: The Tesla Roadster has 'Supercar' status, but offers spacious, practical design
A luxury vehicle: The Roadster boasts a lightweight, removable glass roof, and showcases a sleek, modern, and minimalist 'spaceship' style design.
The look is complemented by futuristic features such as fingerprint warlocks and DriverAssist
All-Wheel Drive
Seats 4
Cons:
Not released yet: The Roadster has been in development since 2017 and was due to come out in 2020, but this was delayed by COVID-19. Tesla may have to delay the release further to update the vehicle's design, so it's now speculated to be coming out in 2022. You can reserve your Roadster for a deposit of £29,000
The price tag: The Founders Series costs a staggering £250,000!
Design flaws: Some reviewers have expressed doubts about certain design components, including the 'butterfly wheel' which is not road legal in some areas
'The Investment' - The Tesla Model S Long Range
Top Speed: 162 mph
Range: 405 Miles
0-60 mph in: 2.3 Seconds
Price: From £73,990
Pros:
Cheaper than the Roadster: At £73,990 The Model S Long-Range is more affordable than its £250,000 counterpart
Similar features to the Roadster, but more practical: The Model S has more space than the Roadster; it can be transformed into a seven-seater AND includes extra storage space
Offers Semi-Autonomous Driving Assistance
Can seat 7
Cons:
BIG!: The Model S is pretty chunky. Get used to inching around country lanes and squeezing into parking spaces!
Price: While it's cheaper than the Roadster, buying a Model S is still not a decision to take lightly seeing as it costs £73,990
'The Compromise' - Volkswagen ID.3
Top Speed: 99 mph
Range: 340 Miles
0-60 mph in: 7.1 Seconds
Price: From £32,000
Pros:
Seats 5
Offers a quiet, smooth, and responsive drive
A practical vehicle which provides a decent amount of space and a reasonably large boot
At 340 Miles range, it offers a lot of distance for its price
Cons:
Too familiar perhaps? Little difference between the appearance of this vehicle and the Volkswagen Golf
Not flashy: Some reviewers have found the ID.3 'unmemorable' on account of its practical design. But for a daily-use car, it's a great compromise.
'The Best Of Both Worlds' - The Polestar 2
Top Speed: 127 mph
Range: 292 Miles
0-60 mph in: 4.1 Seconds
Price: From £49,900
Pros:
A happy balance: The Polestar is fantastic value for money, and a great compromise between a practical car and a Supercar
Qualifies for the UK's low emission car grant: You can get up to £3,000 off the purchase price when you buy a Polestar 2!
Has Four-Wheel Drive
Has Android User Interface: Connects easily to Google Maps
Has a decent amount of space in both the cabin and the boot
Seats 5
Includes a front boot for extra storage
Cons:
It can be difficult to find charging points for non-Tesla electric cars
Design hitches: The back windows don't wind all the way down, and someone needs sit in the driver's seat for the windows to work
Only connects to Android phones: Not so good for Apple users!
'The Eco Warrior' – The Hyundai Kona Electric
Top Speed: 126 mph
Range: 256 Miles
0-60 mph in: 6.4 Seconds
Price: From £17,396
Pros:
Seats 5
Has a decent-sized boot
Offers value for money: The Kona Electric has a range of up to 256 miles, and a top speed of 126 MPH. Not bad for a car starting at £17,396!
Fuel efficient: One of the most energy efficient electric cars around, with an 120 MPG-e rating
Handles well: Offers a responsive drive and does 0-60 in under 7 seconds
Cons:
Boxy design: The vehicle is square, with a functional interior.
Sources
https://www.tesla.com/en_GB/roadster
https://www.carwow.co.uk/hyundai/kona-ev
https://www.topgear.com/car-reviews/polestar/2
https://www.topgear.com/car-reviews/tesla/model-s/driving
https://www.autocar.co.uk/car-review/hyundai/kona-electric
https://www.youtube.com/watch?app=desktop&v=rEsqhY9TCt8
https://www.carbuyer.co.uk/news/161273/all-new-tesla-roadster-for-2020
https://www.edfenergy.com/for-home/energywise/electric-cars-longest-range
https://uk.motor1.com/news/448027/top-10-reasons-drivers-not-considering-ev/
https://www.pocket-lint.com/cars/news/tesla/137055-tesla-everything-you-need-to-know
https://www.buyacar.co.uk/cars/economical-cars/electric-cars/651/electric-cars-pros-and-cons
https://www.topgear.com/car-reviews/hyundai/kona/150kw-premium-64kwh-5dr-auto/first-drive
https://electrek.co/2018/08/11/tesla-roadster-spaceship-interior-production-design-will-be-better-elon-musk/
https://www.aviva.co.uk/aviva-edit/your-things-articles/are-electric-cars-the-most-environmentally-friendly-choice/
https://www.autoexpress.co.uk/car-news/electric-cars/100285/could-you-live-with-an-electric-car-the-pros-and-cons-of-owning-an-ev
https://www.teslarati.com/tesla-next-gen-roadster-trunk-first-look/#:~:text=When%20Elon%20Musk%20unveiled%20the,its%202%2B2%20seating%20configuration.
https://www.caranddriver.com/polestar/polestar-2#:~:text=Engine%2C%20Transmission%2C%20and%20Performance&text=Each%20produces%20201%20horsepower%20and,2.2%20ticks%20during%20our%20testing.
This article has been viewed 1,612 times.
Rate article
This article has a 5 rating with 1 vote.
Article comments
There are no posted comments.