Best GPS Tracking Device - Don't Cheap Out on Components
Author

Al Mahi

Published

March 29, 2021

Word count

1,121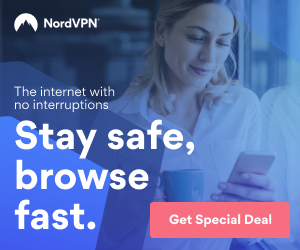 A good GPS tracking device provides a reliable source of constant data for all kinds of vehicle tracking, A great one ensures total peace of mind, as it removes all the chances for any kind of data loss. This may happen due to external or internal factors that will result in the loss of precious data which in turn will have dire consequences for the whole tracking system. It is then imperative to select the best vehicle tracker which can provide seamless service. AutoGuard does just that being one of the foremost car tracking companies in Bangladesh. We provide total vehicle tracking solutions at competitive pricing while providing the best in-line equipment. Our device is made for all-weather, terrains, and situations. Giving us a unique edge compared to the other telematics companies operating here.
It is a well-known fact among vehicle fleet managers that a versatile VTS tracker goes a long way in ensuring the safety and security of the fleet. A good device should be able to operate in all adverse conditions. It should store data collected from GPS tracking systems for vehicles when it has difficulties connecting to the internet. It should be built heavy-duty and robust to withstand all bad weather. The GPS tracker should also have a safety mechanism in case there is no power. There might be a situation where the device isn't getting electricity from the vehicle. In such time, a well-rounded tracker's safety mechanism will kick in and activate the backup energy until the issue of the vehicle is resolved. All this and many more features make a VTS tracker a great one. There is no doubt that AutoGuard provides the best GPS tracking device for motorcycles. But it also gives the best vehicle tracking system pricing and providing a solid vehicle tracker device.
Do read on the points listed below to decide for yourself why you should choose us and not any other brands which provide less than optimal devices.
Build to Last
We use the best inline equipment to provide a long-lasting service for our customer base. Other so-called telematics companies use cheap tracking devices which might seem you are saving money. But their short lifespan and false vehicle reporting show why you should never use cheap devices. The initial PRICE of our GPS tracker might seem a bit much compared to others. But they come to fruition in the long run. Our devices are built up to U.S military standards. This ensures the long durability of the VTS trackers. The overall vehicle tracking system price we issue is not only the best but also quite modest if you check the price to performance.
For all weather and terrain
Our GPS tracking devices have industry-wide certifications from FCC, IC, PTCRB, and RoHS. All of these authoritative certification forums, directives, and even government agencies couldn't be wrong in recommending our devices. This device ensuring a streamlined vehicle tracking solution is built for tough and rugged mountainous terrain. It is also highly shock and vibration resistant. It is up to 202G, 810F, SAE J1455 U.S military standards which is more than enough for even the most adverse terrain and weather. It also has a strong immunity for electrostatic discharge (ESD) complying with IEC 61000-4-2 preventing any damage during bad weather and also ensuring the driver's safety. Being one of the best car tracking companies, our devices also have the ability to operate in drastically different temperatures ranging from -30 to +60C depending on the source of power and mode of operation.
Pinpoint Data Accuracy
AutoGuard's devices come with a strong embedded intelligence engine which ensures, with the help of other system parts, 99.5% accurate data tracking. Having 31 GPS channels and tracking sensitivity of -162dBm goes a long way to ensure solid data reporting. The built-in antenna which has a high sensitivity for GPS gives you a solid accuracy of 2.0m CEP Open Sky. The VTS tracker also possesses the ability to find out any type of data corruption and incongruency and the reporting system easily provides the collected data for a later review. Our unique feature of minimum 6 months of data retention and long-term device durability gives you an all-around service that none other in Bangladesh provide.
Unique Features
Durability and proper data tracking aside, there are many features of our GPS tracker that stand in their own right. It has a unique device management software that is not provided by any other car tracking company. PEG™ is a robust embedded intelligence engine that has been uniquely crafted on updated device functionalities. The built-in triple-axis is a feature that only AutoGuard provides. This helps you to monitor driver behavior, keep reports on the impact and tilt detection, and for proper motion sensing. Our device management software monitors and manages the device remotely. It also keeps the firmware updated. This car GPS tracker PRICING at a very modest range has up to 1000mAh for battery capacity and the charging temperatures rarely if ever cross +45C. All this ensures a long backup time and cool and efficient operations.
Never lose data
Our devices maintain industry-standard network compliance. If the authorization of the two of the biggest telecommunication companies isn't enough for you, you can always look at what the device provides for data accuracy. We have a unique system of storing data when the device does not get any network. This GPS tracking device for motorcycles has a queue system where it stores data in the event of network unavailability and sends them at a later time. This removes any possibility of logs being absent. The device also has the inbuilt function of reconnecting after every 10-second interval in case there is a problem with the networks and it behaves improperly. The device also has data support of UDP, TCP, and even by plain old SMS.
24/7 customer support
AutoGuard does not just provide the best GPS tracking devices but has a smooth aftersales service. Putting aside 2-3 years of device guarantee that no other vehicle tracking solutions provider gives, we also have all year-round customer support for our clients. Not regarding the time of the day or day of the week, find us anywhere for all your device or any other related queries. We have a team of experts who know your needs precisely and can help you resolve all your issues in no time.
It is not always easy to properly give a GPS tracking system for vehicles while at the same time meeting all the criteria of a robust and solid device, adverse situation management, and great after-sales services. But AutoGuard does just that and many more. Making it the best telematics company in Bangladesh.
This article has been viewed 1,615 times.
Article comments
There are no posted comments.