I`ve found this on Usenet…
Computers & Technology → Internet
Author

Lisa Cooprer

Published

April 9, 2021

Word count

507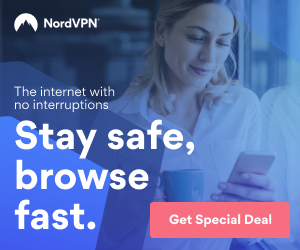 We all know that these days a lot of people download files using torrents or other file sharing services. But do you know that there is an alternative network for downloading files, especially rare ones. Your might've heard your friends or colleagues saying: "I've found this on Usenet" and thought, what is this "Usenet"? Let's figure it out!
Usenet is a network that had been created long before the Internet itself (and now become a part of it), and was used to communicate and publish files. Usenet also featured newsgroups where users could post messages which was very convenient at that time! As the Internet matured, text communication on Usenet had died away and the network was used primarily for storing and transferring files.
All web sites that provide access to Usenet mirror the files that are stored in Usenet. However, each of the web-sites has its own different policies, and the administration chooses which newsgroups will be available on their web-site. On some sites, you can find quite rare files that you won`t be able to find on modern file hosting services
Usually, files have their retention time. Since 2008, the largest providers stopped deleting files, so you can easily download files that were uploaded eight years ago, while smaller providers usually set a retention time of 1000+ days.
Of course, copyright holders are monitoring the network, and respectable Usenet providers do their best to avoid copyright infringement and remove any kind of illegal content. Some web-sites created an automated file deletion system so that copyright holders can delete copyrighted material themselves.
That`s Usenet in a nutshell for you. And now you may ask: "How can I use this network? Where to begin?". It's simple: first, you need to choose a website that will give you access to Usenet. But how to choose the one you can trust from such a huge selection of web-sites, and not being afraid that you will waste your money and time?
Follow these simple steps for it:
Search for a list of sites that provide access to Usenet.

Read the Privacy Policy, DMCA Policy, Terms of Use BEFORE registering and/or paying for access. There should be clear points that should answer your questions.

There should be Support contacts. Reach out to web-site`s Support team and ask about the website.
During your research, you`ll, certainly, find many outdated websites with an inconvenient interface and functionality. However, there are also new advanced and up-to-date sites with a user-friendly interface, which will help you learn your way around.
You are looking for a file and find only its. .nzb-file - don't worry! Go to site, place the file into an upload field and access the file you`re looking for on any device - a phone, tablet or PC or Mac! All you need is an account on nzbreader.com, your .nzb file - and that's it!
This is a great way to experience Usenet and find what you've been looking for, or are looking for right now!
This article has been viewed 2,680 times.
Article comments
There are no posted comments.