A Beautiful Garden Is Just A Few Helpful Tips Away!
Author

Tina L. Anderson

Published

April 11, 2021

Word count

1,002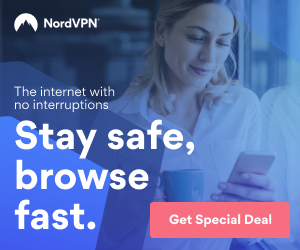 Organic gardening is becoming an increasingly popular activity. With these tips, you can learn fast about how to start your own organic garden. Just put these tips to work for you and you will soon see great results.
Avoid rose mildew. This fungus affects many types of roses, especially in wet weather, when days are warm and nights are cold. Small gray or white spots will appear on the plant, forming a felt-like down. Shoot tips are killed and buds fail to open. Don't plant roses close together - they need good air circulation to avoid mildew. Spray any affected plants with fungicidal soap.
Make sure your pot is the right size for your plant. If the pot is too small, the plant's roots may not have enough room to grow. The roots will become "root bound", stop growing, and begin to suffocate. The size of the root system can determine the size of your plant and yield.
If you have many potted plants, do not water them all the same way. Some plants do well with plenty of water, whereas other plants might prefer a drier soil. Over-watering can do as much damage to a plant as under-watering. So, be mindful of what types of plants that you have in the pots, and water them appropriately.
Do not mow your grass when it is wet. When you mow wet grass, the wet grass clippings will turn into mush and stick to your lawnmower's blades, which can result in jams. In addition, if wet grass clippings get onto a paved area of your garden, the paved area will have grass stains.
Don't over-water your plants, and keep the soil around them aerated. Moisture on the surface of a plant can attract parasites, and cause disease. A common parasite to plants is fungi. Fungus can be handled with sprays specifically formulated for fungi control, but you must treat the area with spray before seeing any kind of problems.
Collect your dirt for a soil analysis to see the nutrients your soil needs. You can get this tested at a local university's agriculture department, usually for a fee. The fee is well worth it usually because then you will know what nutrients your dirt needs to have a garden that is successful.
Composting for organic gardening reduces the need for fertilizers, is a form of herbicide, can help prevent plant diseases and helps impact the environment in positive ways. Composting is a source of nutrition for insects, helps with soil erosion and reduces waste sent to landfills. It is wonderful for the health of the environment in general.
It is essential to prune rose bushes if you want them to produce as many roses as they possibly can. Rose bushes that are not pruned on a regular basis do not get good circulation. This will limit the number of roses that they produce and can cause the plant to become weak and eventually die.
Establish a precise schedule to know when you should plant your seeds. Even if you are growing your plants indoors, you should follow a schedule that matches the season and outside temperature. Spend some time on your schedule at the beginning of a season and you should be able to improve it the next year.
You can gain time by renewing your beds with this method: slice under the turf and turn it over. Cover it with wood chips and wait a few weeks. You can then use this bed to plant your perennial plants. The ground you have turned over should be made richer by the turf that is under it.
Toads can be a gardener's best friend because of all the troublesome bugs they eat. To attract toads to come visit your garden and stay awhile, keep the garden bedding moist and offer some places where they can safely hide from predators of their own. A useful trick many gardeners use is to place old, broken clay flower pots upside down in the garden to function as a comfy shelter for the hard-working toads.
Know your soil. Before you being planning and planting your garden, be sure to test the pH of the soil. The acidity or alkalinity of the soil has a huge impact on the types of crops that can be successful on the plot. Take readings from several different areas of the garden as pH can differ from spot to spot. Adjust the soil or your plants as necessary based on what you find.
If you plan on beginning an organic gardener, a great tip is to make you cover your seeds with glass or a plastic wrap. This is needed so that your seeds will stay warm because most seeds need a temperature of around 70 degrees Fahrenheit in order to properly germinate.
Any organic gardening project is immediately susceptible to fungal diseases that can rot and ruin your seeds or seedlings before they even have a chance to grow. In order to prevent this, you should use sphagnum moss which acts as a natural fungicide. When your seeds are planted into the soil, apply the moss immediately after planting. On the other hand, if your seeds are exposed to sunlight, you should apply the moss first, and then deposit the seeds on the moss. You only need to use a sprinkle of moss.
Planting an insectary garden beside your vegetable garden is a natural and effective way to rid your vegetable garden of harmful insects. With the right variety of plants, this garden spot will attract beneficial insects that will kill and eat the harmful ones that eat your vegetables. The insectary can be a separate garden or several small plantings interspersed among the vegetables.
Perfecting an organic garden is as simple as committing a little time, and being patient. Start using these tips to direct your efforts in the right direction. There are a huge number of plants to grow, and with these tips, you'll succeed no matter which plants you ultimately choose.
This article has been viewed 1,118 times.
Article comments
There are no posted comments.