What To Consider When Choose A New Backsplash
Author

Mark

Published

April 4, 2021

Word count

700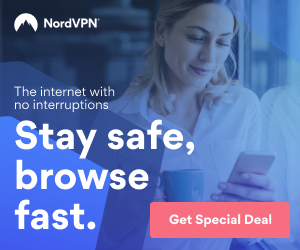 Definitely, there is something admirable about a freshly renovated kitchen with new cabinets, counter top, sink and more. Although backsplash might seem like just a minor project, it can actually have an enormous impact on the final look of the whole space in the kitchen. Interior decorators advice to mindfully plan all the steps of renovation, in order to make it fast and thoughtful. In this article we present you necessary things that you should take into consideration.
HOW TO REMODEL THE KITCHEN AND INTRODUCE NEW BACKSPLASH?
There are a few things to keep in mind, while choosing a perfect kitchen backsplash. Copper tiles are the perfect way to introduce elegance into your room, but also to maintain cleanness. We would like to highlight especially 3 aspects during remodelling the kitchen - budget, materials and coherence in style.
Create a budget
Already at the first stage of renovation, basing on the size of available budget, we should decide what materials and workmanship (handmade or finished product) we will choose for the new backsplash. Natural metals such as copper, stainless steel and brass are a prefect choice. People admire their stunning aesthetics and also functionality. Remember, that although handcrafted copper tiles for backsplash might be a bit more expensive than regular ones, they will definitely last longer. If you are looking for some more affordable option, you should definitely try ceramic tiles or porcelain stone.
Choose materials
A material of a tile strongly contributes to the overall look of the kitchen. You should opt for natural metals such as copper, brass or stainless steel due to their perfect properties. Copper backsplash is a very popular choice due to its properties - it is very hard, ductile and resistant to impact of water. There is also ceramic and stone for demanding customers, who are looking for original touch. Take into consideration possible shapes of tiles, accessible designs, but also given budget.
Consistency of interior design
Backsplash should first and foremost be coherent with existing furniture. If you don't want to make a total renovation, but you want rather to refresh the interior, pick colours that match with your present kitchen. Stainless steel tiles for backsplash give you uncountable possibilities due to its universal beauty. Think about the style that you want to achieve and then select the best materials.
THE TOP TRENDS IN KITCHEN DESIGN
Currently, there is a big trend for light colours - they make the interior appear bigger. White or beige cabinets and copper backsplash composes well with elements made out of stone or wood. Neutral hues will introduce calmness and elegance into your kitchen. Some people decide for brass tiles for kitchen backsplash, because of its stunning similar to golden colour. It easily becomes a statement piece, so that the rest of furniture and elements might remain simple.
Scandinavian style is ideal for people who enjoy minimalistic decor, while still managing to keep space cosy and stylish. It emphasizes clean lines, simple furniture and plays with natural light. The key is to mix textures - copper backsplash with special pattern fits perfectly with smooth cabinets and organic decorations. On the other hand, rustic style has its own charm - it is comfortable with country touch. You should combine natural materials such as brass, stainless steel or copper with untreated wood.
GREAT VARIETY OF BACKSPLASH TILES
Nowadays, we have numerous options for those, who want to create a unique interior decoration. Contemporary kitchen backsplash opens the space, giving a touch of luxury. The key is to follow your own, individual sense of style. You can freely choose between metal backsplash - stainless steel has an incredible glossy surface, brass distinguishes itself with warm, light golden colour. Copper backsplash has its own fans as well due to its reddish hue. Moreover, all of those materials are corrosion resistant and very easy to maintain in cleanness. On the other hand ceramic is also an interesting, slightly more affordable option.
To sum up, before you choose a new kitchen backsplash and begin remodelling, it is essential to determine your budget and decide on the type of tiles you want to pick. It is good to consider the coherency of whole interior design.
Before you start renovation of your kitchen I'd like to invite you to see some suggestions about a kitchen backsplash made of stainless steel tiles and copper tiles. Great copper tiles for kitchen backsplash are to find in Copper & Craft online store at https://www.copperandcraft.com
Article source:
https://articlebiz.com
This article has been viewed 1,456 times.
Rate article
This article has a 5 rating with 3 votes.
Article comments
There are no posted comments.