Comparison of central air conditioning- Toshiba vs Mitsubishi vs Daikin
Computers & Technology → Technology
Author

Jane Yu

Published

April 17, 2021

Word count

1,854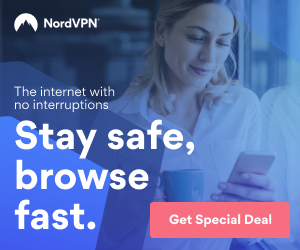 Comparison of central air conditioning-Toshiba air conditioning VS Mitsubishi VS Daikin Toshiba Central Air Conditioner VS Mitsubishi Electric VS Daikin Central Air Conditioner
Market share
Toshiba Central Air Conditioner is an international market. Japan, Europe, America and even the world are his markets. His focus is on the world.
Daikin's central air-conditioning market focuses on mainland China and Taiwan, as well as Japan, and European and American countries have a small market share.
If you buy a central air conditioner on the market now, it is generally good. The ones with high-cost performance are bought domestically. Gree made in China is regarded as *.
Japanese, Toshiba is definitely the boss in the world. In the Chinese market, his main competitor is Daikin. The reason why Daikin sells more is that it entered the home improvement market early in China. Toshiba's main work is tooling when it does home improvement, and home improvement is not a concern. In 2007, the home improvement market began to open. Because home improvement started later than Daikin, its market share was smaller than Daikin.
Toshiba, whether it is a home machine or a commercial machine, was imported from Japan when it entered the Chinese market. Of course, Toshiba also has domestic machines, but the external machines can basically guarantee 70-90% of the imported parts. The whole machine is assembled in China, while Daikin is made in China, which is 100% pure. As everyone in the industry knows, Gree is Daikin's production front. Strategic cooperation was signed in 2009, and Gree is Daikin's foundry.
Performance
3MAX for Daikin Price*; what swing compressors are used in 4MAX, all of them are obsolete compressors, which are cheap and have poor heating in winter. Daikin LMAX, PLMAX package machine no matter how big the room is in your home, it depends on which package is the same as the room size. A package is a mid-range machine of Daikin. There is also a problem with heating.
Daikin is a better machine, VRV series, V3 series used in villas, the price is not cheap, things are purely domestic, winter heating needs to install floor heating. Underfloor heating is comfortable, but underfloor heating is an economic issue. The energy consumption in winter is about 1,000 to 2,000 yuan per month. Daikin's current course is "quantity". His aim is to "improve the emergency response capability after a failure".
Toshiba's home is MINI SMMS' multi-connection and one-to-one series. Mainly promote the multi-connection of MINI SMMS, one external machine can get all the outlets of a house in the house, and the cost performance is high. The imported series is 100% imported from Japan. The SMMS series, which is 100% imported from Japan in villas and projects, is the world's top machine. SMMS, the market is basically unable to find a machine with technology leading her. Toshiba SMMS is used in the subway station of Nanjing Line 2.
Japanese air conditioners are not heated with electricity, which saves electricity and is safer than domestic air conditioners, but tests the heating capacity in winter. In winter, the hot air floats in the air, people feel cold. Toshiba has 4 blocks of static pressure. The ultra-thin internal machine is under static pressure. The wind blows far, which can bring down the hot air pressure, and the heating performance is strong.
In order to maintain a beautiful appearance, Daikin does not hesitate to reduce the depth of the original internal machine to match the appearance of the decoration. However, the original large motor is changed to the size of a wall-mounted machine. The motor has insufficient power, only two levels of static pressure, and the wind is weak. The problem of rising heat in winter cannot solve the BUG that has always been Daikin.
Installation
Toshiba adopts the unified installation system of Toshiba, that is, Toshiba has a dedicated team of installation and after-sales organizations in various distribution cities. It is not outsourced. The materials such as copper pipe insulation are all uniformly required by the original factory, and the market is as far as I know.
Other brands are outsourced, and the quality of the materials and installation teams is uneven, and there is no guarantee for after-sales. The air conditioner is installed in three-point quality and seven-point quality, and it will save you a lot of attention after installation.
Price
Toshiba does not compare prices with other air conditioners. Toshiba's imported home appliances are comparable to Daikin's high-end VRV, which is about three to five thousand and six thousand expensive. Even domestic Toshiba air conditioners are at least one thousand to five thousand more expensive than Daikin, depending on your home. Machine configuration. But you can't just look at the price when buying things, but compare things based on the price. The heart of the air conditioner is the compressor. Daikin's external compressors are made in Suzhou, Toshiba compressors are imported, and the external machine is basically guaranteed to be 70%-90% of the import, and imported Toshiba is 100% imported. You will know the mute effect and repair rate after you install it. I don't think it's useful anymore. You know it if you use it yourself.
Good things are good, bad things are bad, and we have been in the air-conditioning industry for 8 years. At present, we are selling these two brands. We are very ugly and we know clearly. My purpose is to make your consumers buy it clearly. Now that the house is expensive, it's not easy to have a house. It's easy to install a worry-free good thing. You are satisfied and enjoying yourself. At the same time, we sell all the things that are ugly to you and are responsible to the owner. They are responsible for their own operations and future. Development is also a responsibility.
Compressor
Daikin and Toshiba make high-quality air conditioners. From the compressor, these two brands are top-level, and the quality is also top-level: but Toshiba can't be done by any other brand with its global unified standards. Both raw materials and compressors are used. From this point of view, since choosing this price is better than investing more in Toshiba, the cooling and heating are fast, and the mute can last for more than 7 years. After all, the raw materials are used well, whether Daikin is after-sales Still the materials are incomparable to Toshiba.
Mitsubishi Electric, assembled in Shanghai, has a good quality brand. He has original commercial external machines. His compressor is the same as Daikin and belongs to the scroll compressor. The connection technology of Mitsubishi Electric still uses the old-fashioned divergent box connection. On the one hand, the noise is relatively high, on the other hand, the copper tube is used longer, which increases the installation cost. There are also restrictions on Mitsubishi Electric's maximum of only one to five because there are only two types of divergent boxes (one is a five-port divergent box, and the other is a three-port divergent box)
In addition, Mitsubishi Electric's market share is not high in the Chinese market, and overall it is a good brand.
*Speaking of Mitsubishi Heavy Industries. Many people are confused about the difference between Mitsubishi Electric and Mitsubishi Heavy Industries. You only need to sort out one that is heavy industry-oriented and one that is civil industry-led. The central air conditioner of Mitsubishi Heavy Industries said in the product description that the * page will show them their strengths in shipbuilding, military, printing, bridge building, rocket and aerospace, energy power, etc., but his real energy and financial resources for civilian use are limited, he 90 % Is invested in the heavy industry. Mitsubishi Electric's focus is on civil, air-conditioning and refrigeration equipment, imaging equipment, factory automation, semiconductor technology, and transportation such as elevators, all of which are focused on civilian industries.
Mitsubishi Heavy Industries does not have its own compressor. The compressor of the air conditioner is the core component. He directly uses the compressor of Mitsubishi Electric. Imagine a brand that has no R&D department to develop such core components of the compressor. His other Can the components guarantee better performance than other brands? Mitsubishi Heavy Industries' entry into China was also introduced through a joint venture of Haier. The market appeal and brand quality still need to be tested by the market. If it is a commercial machine, Mitsubishi Heavy Industries' performance cannot even rival that of Daikin's domestic V3. Although Daikin's domestic machines are all It is purely domestic, but the performance of the commercial V3 is still good, mature, and has a high market share. In general, it is still good.
To quote the summary of these two brands by a professional HVAC engineer online, you can go to search. The reasons why Toshiba is better than Daikin are as follows:
Toshiba imported air conditioners are 100% imported from Japan. Domestic compressors, inverter boards and important accessories are all imported from Japan. Daikin air conditioner machines can not find any imported accessories. *The core compressor is also used in Suzhou, China produce

The noise of the Toshiba ultra-thin duct machine is 24 dB, which is lower than any other high-end air-conditioning brand.

Toshiba compressors are better than Daikin in technology. Toshiba uses the first generation DC variable speed dual rotor compressor with an oil discharge capacity of 1/40 of the Daikin scroll compressor, fully protecting the compressor's lubrication system and service life Longer.

Toshiba SMMS is a full frequency conversion system, that is, all the compressors in the outdoor unit are frequency conversion compressors, and Daikin VRV is a partial frequency conversion system, that is, the compressor in the outdoor unit module is a frequency conversion + one or more fixed frequencies Compressor, in this mode, the compressor is prone to oil shortage and damage;

In addition to the compressor*, the central air conditioner is the inverter, Toshiba uses the independently developed IPDU (vector control inverter), Daikin is outsourced, and there is no inverter manufacturing technology.

In our coastal area, is a place with high air salt content. After the Daikin data clearly states in writing: the air conditioner cannot be used on the seaside with high air salt content, that is, it is not anti-corrosive, while Toshiba has it.

The key point of N is that both Toshiba and Daikin use DC frequency conversion technology, while Toshiba is a step-less frequency conversion, which is a real frequency conversion and power saving, while Daikin is a stepped frequency conversion. (For example, the step-less frequency conversion is like rolling down a stable slope, and the step-less frequency conversion is equivalent to rolling down a staircase).
Toshiba's development policy: To minimize the occurrence of failures
Daikin's development policy: Improve the ability to respond to failures
In other words, Toshiba has basically no problem, and Daikin can quickly find a solution if there is a problem.
In general, quality, Toshiba > Mitsubishi Electric > Daikin, whether it is a central air conditioner or a wall-mounted machine, I believe that in terms of quality, there is no brand that is better than Toshiba. At the same time, Toshiba's central air conditioner is also the most expensive, and of course, cost-effective.
Find your quality compressors at okmarts.com
OKmarts is the one-stop online industrial parts provider for refrigeration compressors, servo drive, amplifier, hydraulic pumps and more.
We stock and sell Compressors, Servo Motors and Drives, HMIs, Encoders, Light Curtains, Sensors, VFDs, Soft Starters, Thyristors, Solenoid Valves and Coils, Air Cylinders, Gearboxes, Linear Guideways, Actuators, Transmitters, Flowmeters, Power Supplies, Transformers, Expansion Valves, Circuit Breakers, etc.
Website URL: https://okmarts.com/compressor.html
Article source:
https://articlebiz.com
This article has been viewed 6,305 times.
Rate article
This article has a 3 rating with 43 votes.
Article comments
There are no posted comments.