New HGRBS Homeowner's Guide Series #1 - Home Projects Are Business Operations
Author

Hgrbs Nonprofit

Published

April 9, 2021

Word count

580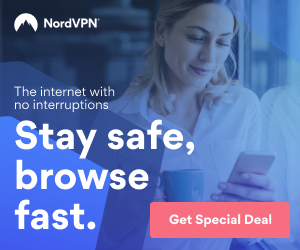 The HGRBS nonprofit features this new series of informative homeowner's guides. These essential booklets offer among the greatest tips for private home heads to experience better resident-contractor relations. Specific focus is on tradespersons working in the home remodeling, repair, and improvement industry.
*Overview
This is the first installment. Featured homeowner's guide: "Home Projects Are Business Operations."
*Focus
Gradually, the truest definition for springtime is in bloom. Where applicable, many of us have already engaged in related home activities: gardening, yard cleanup, and other exterior projects. Then, there are the interior: clearing out our central climate control systems, chimney sweeping, repainting, refurbishing, and anything else we need to accomplish for "springing" into the season.
There is no doubt that there are some things we are going to hire professional building tradespersons to do. After all, there are just those projects best left to the expertise of others.
Primarily, we are focusing on the business of the home. We need to get things in order before summer. We may require outside assist to make our plans materialize. But have we really considered "how" we are going to make hiring decisions for these home visits from tradesmen/women working as home improvement contractors?
*The Business At Hand
When our home projects are up for addressing, we can easily skip a few beats on "how" we are going to ensure our hiring choices are reasonably made. Of course, we anticipate getting targeted items done – but perhaps this should not be "all there is to it." There is also the question of protocol i.e., having set guidelines for what we will do to be certain each tradesperson we hire "will" perform as agreed. That is definitely no simple task.
However, we can alleviate a lot of the pressure we may feel in this regard when we beam in on the fact that we are responsible for managing an official "business operation." This is the ultimate nature of our functions towards getting things done around our dwelling place. All inclusive – our hiring priorities.
*Hiring Priorities
Do we have set standards for hiring contractors? Or do we "forego the formality" of first validating the legal and moral status of these tradespersons before arriving at a decision? Evidently, we have got to get these projects done – but that can hardly happen when the individuals we trust are operating illegally. As much can be said for those who have all legal credentials but are unreliable.
Subsequently, here is an excerpt from the homeowner's guide "Home Projects Are Business Operations, Preview, pg. 1" This offers a few tips for ensuring we are making reasonable hiring decisions:
"In light of what has been mentioned, we may consider interviewing likely candidates on these premises:
a. Who they 'really' are.
b. What they can 'really' do.
c. What have they done 'lately.'
d. If whether or not they are adequately 'credentialed, skilled, and credible' for us."
For more details on how we can be at our very best in resident-contractor relations this spring – and onward, please download the HGRBS free homeowner's guide:
"Home Projects Are Business Operations" [see Resource Box].
Comments always welcome.
Edited with special assistance from J. Anderson
Public Courtesy – HGRBS – Since 2009
*HGRBS, is a national volunteer nonprofit which is an exclusive consumer information service. There is an emphasis on supporting self-empowerment among U.S. private home decision makers. Special focus is on sharing related information enabling residents to make safest and wisest decisions in resident-contractor relations.
This article has been viewed 539 times.
Article comments
There are no posted comments.