HGRBS Homeowner's Guide Series #2 - Best Wonder of the World
Author

Hgrbs Nonprofit

Published

April 16, 2021

Word count

663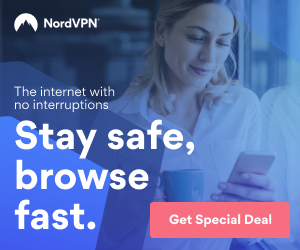 The HGRBS nonprofit features a series of informative homeowner's guides. These essential booklets offer among the greatest tips for private home heads to experience better resident-contractor relations. Specific focus is on tradespersons working in the home remodeling, repair, and improvement industry.
*Overview
This is the second installment. It features the homeowner's guide:
"Home:The Best Wonder of the World."
It is part of the HGRBS "Resident Strategic Studies" format. This self-help arrangement is particularly for providing useful information which can enable homeowners to make safer and wiser hiring decisions. "Strategic," within the present context means using a reasonable approach to "ensure" we accomplish our home maintenance and improve objectives. These studies are comparably geared towards encouraging residents to invest time and effort necessary to that effect.
*Home: The Best Wonder of the World
Whatever the generation, wherever we are on the planet, there is a shared consensus that there is no other place like home. Our nations may be war-torn, our geographic areas may be havens for the worst kind of catastrophe e.g. mudslides, windstorms, full- blown wildfire – irrespective – the majority opt to remain. There is just something about this place. Subsequently, regarding the extents to which we are devoted to our home, as it is within our power for it to be as convenient living as possible – so be it. We do whatever we believe is more reasonable to ensure where we live meets our personal standards.
*Extra Help Needed
In due course, as we see the need, we hire building trades people working in home improvement to complement our efforts towards maintaining and making our dwelling an even better place to live. But sometimes we can be so enthused about the prospect of enlisting professional services that we avoid "troubling" ourselves with investing time required to be certain we choose the right kind of individuals.
*Reality Check
It was not so long ago (March) when a contractor was taken into custody for home improvement fraud. He was hired by the homeowner to replace the air conditioning system. It is ironic that quite a number of residents have this nature of project on their agenda as part of spring cleaning.
Needless to say, the building tradesperson, working as a central climate control specialist for home systems, did not follow through. Why? Evidently, it was more important for him to use the money for himself. The homeowner's need (to him), was apparently a "non-factor." [See Reference Box Ahead]. This is tragic. But it appears that research the victim could have done to avoid making a bad choice for professional support – was also a "non-factor." It is plausible for there to be shared blame. That – is the reality check.
*Conclusion
Ultimately, it is we who are most accountable for our hiring decisions. We open the door when we hire strange contractors without first devoting a "good effort" towards learning if whether they are worthy of hire. The dishonest person is accountable for what he/she does – yet we – for making it easy. We may not know "all there is to know" about this, but the more we continue to learn in relation, the better our chances of not having our home "desecrated" by such swindlers.
If home, is in fact, our best wonder of the world (with respect to living), then we may want to be certain we are increasingly the same for our home. HGRBS offers helpful guides to assist towards this noble pursuit.
*More on being even greater guardians of the home setting through downloading the free homeowner's guide: "Home – The Best Wonder of the World." (See "Resource Box")
Comments always welcome.
Edited with special assistance from J. Anderson
Public Courtesy – HGRBS – Since 2009
*HGRBS, is a national volunteer nonprofit which is an exclusive consumer information service.There an emphasis on supporting self-empowerment among U.S. private home decision makers. Special focus is on sharing related information enabling residents to make safest and wisest decisions in resident-contractor relations.
This article has been viewed 409 times.
Article comments
There are no posted comments.