Benefits of Choosing Vinyl Siding For Your Home
Author

Sheryl Jennings

Published

April 16, 2021

Word count

595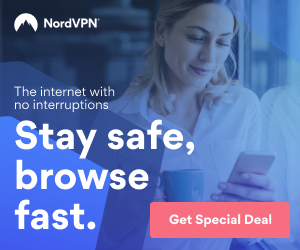 When you're building a home, or looking to install new siding on your house, there are many options to choose from. Some are more expensive than others, some use natural materials like wood, and some are manufactured. There are all types of pros and cons for each option, but the most popular choice on the market right now is vinyl siding. Vinyl siding is primarily the most popular because it tends to be the most affordable choice, but even within the realm of vinyl there are many choices to be made.
So, if you're looking to install vinyl siding or want to understand why it's so popular, here are some of the most commonly cited reasons homeowners chose it for their house.
Firstly, it is incredibly durable. Vinyl is manufactured using PVC, the same material that PVC pipes are made from. They are sturdy, and extremely wind resistant. We have seen them withstand island storms with up to 80 mile per hour winds. Vinyl is made to last, so you can expect it to stay protecting your home for decades to come. The plastic resin that PVC is made from is wind resistant, water resistant, and strong. So, if you live in an area with a wide range of weather, vinyl may be a good choice for you.
Secondly, vinyl siding is very low maintenance. If you're not someone who enjoys repainting their home's exterior, or tending to damage that occurs over the years, then you may want to look into this option for your home. Vinyl siding is colored down to the base of the panel, so no fading or chipping paint here. It will retain its color for decades longer than wood panels, because of how the color is applied to the siding itself. So, no need to call an exterior painting company every few years. It also is resistant to pest infestations, because it's not a natural material. While wood paneling frequently experiences issues with termites, not so with vinyl siding. So, if you're a low maintenance, little to no upkeep type homeowner, that's another reason why you may want to consider vinyl as the choice for your home.
Cost saving benefits is the next reason on our list that people frequently choose vinyl. As we mentioned earlier, it tends to be the most affordable choice on the market. This is due to the material it is manufactured from, which is easy to produce, and is also lighter than other materials, which decreases transportation costs due to the lighter weight of the panels themselves. When you want value for money, it's easy to see why it's a popular choice for homeowners.
Last but not least, vinyl is versatile! It can be fasted vertically or horizontally, depending on what the homeowner chooses. It comes in different grains and textures, which allows it to mimic the look of other panel styles. It comes in a wide array of colors, so there's plenty of choice there as well. In addition, there are varying levels of thickness on the panels, so if you like a widder paneled look, or a thinner paneled look, the choice is yours as well.
There you have it! There are many reasons why vinyl siding is the most popular choice on the siding market right now, and as technologies continue to evolve, we're confident more options will continue to break into the market and emerge as frontrunners. Until then, vinyl siding reigns as the choice for homeowners across the nation.
This article has been viewed 627 times.
Rate article
This article has a 5 rating with 1 vote.
Article comments
There are no posted comments.