What Is Social Media Automation in Instagram?
Computers & Technology → Internet
Author

Ynon Mager

Published

April 29, 2021

Word count

580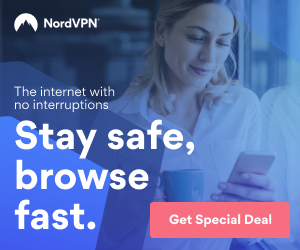 Instagram is the most popular and desirable medium on social media. What makes Instagram so popular as a social network is Visual characteristics expressed in photos, videos, unique content, community interactions, and more.
What is so unique and magical in Instagram is the fact that you can take a piece of your world and share it with million people online. Doing so means recognition by others and even friendship.
Rather than friendship, Instagram can expose you to cultural and social content like fan pages of Tv-shows and movies, famous actors and actresses, music, politics and so much more. You will find anything and everything you need on a digital social platform like Instagram.
Successful use and time spent.
Instagram is a platform that offers lots of positive experiences and enjoyment to the user. Effective work on Instagram requires tracking users, clicking likes, commenting, or sharing posts with other people who share the same interest as you.
However, effective use of Instagram requires an investment of time which could be problematic, especially in a time where every second counts.
Profitable Instagram interactions
A good interaction on Instagram can be profitable because the people you contact respond to you, follow you, like your content, and so on. These actions are great to establish a successful profile and in the case of a business, help to gain profits.
The marketing problem and the automation solution
marketing work can be demanding, tiring, and often ineffective. Social media automation like Instagram automation is the solution to this problem.
What is Instagram Automation?
Automation on Instagram is a programmed system called Bot that aims to know the basic rules of Instagram and performs actions if they were of a human. The Bot actions on Instagram are wide.
The Bot does everyday activities required for work on Instagram, activities like automatic posts, responses, follow, likes, and unfollow. The Bot can answer automatic responses and more.
What does the Bot do?
The Bot marketing activity is varied and of high quality, actions like:
• uploading photos- you can choose the images relevant to your profile and program the Bot to upload them at a specific time and rhythm.
• researching tags- as you commend it the Bot can search, identify and locate relevant tags for your profile. The search is thorough, beneficial, and most importantly quick.
• entering tags- after the tags search the Bot enters and interacts with the post, profile and et cetera.
• clicking Like- you can tell the Bot to click likes on predetermined topics and interests that were chosen by you.
• The Bot tracks users relevant to the profile niche and interests- the purpose of the Bot is to help you become a more productive Instagram user. It helps you reach and explore places that you wouldn't have found alone.
• especially effective when it comes to promoting a business- the Bot saves time, effort, works around the clock never gets tired. The Bot costs you almost nothing and It does the tiring tasks that you don't want to do. Working with Bot means you have all the time to grow your business.
Bot and business growth
The Bot contributes greatly to the growth of the business as it promotes and markets the business effectively. These actions could not have been achieved in the same time frame by human marketing. Once marketing business work is combined with Bot automation, all that is left to do is to consistently upload quality content to represent your business effectively.
Content writer in English and Hebrew with four years of experience. I have written content for websites, blogs, and businesses. I am a skilled writer who loves his job and is always willing to work on a new project.
contact me at ynonfreelancewriting@gmail.com
Article source:
https://articlebiz.com
This article has been viewed 2,649 times.
Article comments
There are no posted comments.