New HGRBS Homeowner's Guide Series #3 - Is There "Neighborhood Watch" For Malicious Contractors?
Author

Hgrbs Nonprofit

Published

April 25, 2021

Word count

410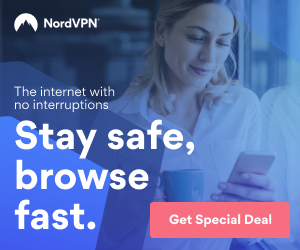 This is the third installment for the new ongoing HGRBS nonprofit series offering resident-friendly information for home defense. This is particularly so for our increased protection against corrupt building tradespersons working in the home remodeling, repair, and improvement industry.
*Overview
This third installment features the homeowner's guide:
" Is Home Fraud Prevention Also A 'Neighborhood Watch' Priority?"
*Focus
Brief history of "Neighborhood Watch" concept excerpt from free data offered which considers the subject:
"Basically, it was founded in 1972 as a self-help means for community members to work closely with police to curb crime in the neighborhood. Back then most of the crime referenced pertained to burglars, robbers, drug dealers, and related malcontents."
In brief, this lets us know that the "Neighborhood Watch" organization was launched as a close alliance between citizens and police to curb crime in our neighborhoods. In this excerpt, what is most prominent is the fact that both community and law enforcement agreed to work together to discourage crime where we lived. Quite obviously the presence of bad elements was out of hand, and it became necessary to adopt a more aggressive approach. This was it.
Did it work? There are mixed reviews. Does it? In truth, "Neighborhood Watch" as we know it, does not require resident direct intervention in crime or suspected criminal activity.
Our leading role is to "report" actual or suspicious activity to the police. They intern, ideally, do the actual follow-up to validate reports made, then act consistent with their training. But, unfortunately, when it comes to having a "Neighborhood Watch" for bad contractors targeting our communities for scandal, this appears to be lacking. Certainly, we can benefit having something in place "like" a "Neighborhood Watch" to reduce incidences of home improvement fraud where we live.
*Conclusion
HGRBS nonprofit offers a great deal of home-fraud preventative strategies we can use in lieu of this apparent absence of specialized community-based organizations for "taking a bite out of crime" - specific to corrupt contractors.
This very special homeowner's guide can help:
"Is Home Fraud Prevention A 'Neighborhood Watch' Priority?" [see Resource Box].
Comments always welcome – online volunteers, too.
Edited with special assistance from J. Anderson
Public Courtesy – HGRBS – Since 2009
*HGRBS, is a national volunteer nonprofit which is an exclusive consumer information service. There is an emphasis on supporting self-empowerment among U.S. private home decision makers. Special focus is on sharing related information enabling residents to make safest and wisest decisions in resident-contractor relations.
This article has been viewed 666 times.
Article comments
There are no posted comments.