New HGRBS Homeowner's Guide Series #4 - Do We Give 'Social Networks' More Attention Than Our Homes?
Author

Hgrbs Nonprofit

Published

May 6, 2021

Word count

660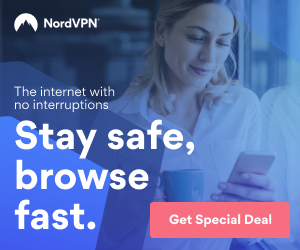 This is the forth installment for the new ongoing HGRBS nonprofit series offering resident-friendly information for home defense. This is particularly so for our increased protection against corrupt building tradespersons working in the home remodeling, repair, and improvement industry.
*Overview
This forth installment features the homeowner's guide:
" How Social Networks Can Be Detrimental To Our Home Obligations"
*Focus
Do we measure time invested on social networks as opposed to that which is devoted to affairs of the home? If so, what is the time differential? In other words, are we devoting more time on Facebook, Twitter, Instagram, etc, than we are to being certain essential home responsibilities are attended?
This is a concern since we are, in effect, referring to our personal values in relation to where we have to live in contrast to where we do not. We are giving reference to where there can be critical ramifications to our home environment which have zero impact on the lives of a virtual audience. These can occur – if we value time devoted to garnering "views" and "likes" above addressing urgent needs at home – as they arise.
*True Story
A while back, a podcaster boasted of his Facebook debut. He shared the fact that on his very first day, he was amazed to receive hundreds of "Likes." Yet, in a podcast a few weeks later, he joked about being afraid to drive. Reason: fear of running out of fuel. Ironically, it appears that the number of his virtual audiences between the podcast and Facebook page far exceeded the number of dollars in his pocket. Apparently, had he invested more time managing funds than he did "managing" social network presence, he will not have had a problem.
*Reassessing Our Home Values In Relation
Social networks, in and of themselves, are not threats to anything we must do to be certain all is well at home. In our day, they are grafted into the lifestyles of many millions, globally. This being so, social networks have become (and are) "necessary" constituents of our lives.
However, it is evident we cannot live on virtual experiences, alone. Two-thousand views will not pay a $2000 mortgage, leasing fee, or rental obligation. Those things we must do in order to adequately sustain and enhance where we are "really living" should seem to have greatest priority. After all, making appearances online "for" our social buddies will not keep the patio from crumbling or vacuum the livingroom carpet. These virtual visits have no useful impact on laundry details, or on other home chores being given needed attention. Bottom line, if we devote more time online "socializing" than we do on ensuring our home is well maintained/improved, hardly anything substantial will get done.
*Conclusion
Since social network engagement and our home have become (for so many) integral parts of our lives, we may want to seriously reevaluate how well we are balancing these. This implies our willingness to be flexible enough to manage time spent on tangible needs of our home and that on intangible values of our favorite virtual indulgences. Yet, it is a given that we each are accountable for our actions. How well we manage them is usually the greatest determinant for how well we live – in real-time. Live well.
*HGRBS is always glad to hear from you. If you have benefited in some way from this article, please use the "Comment" link below. Response time varies.
There is a very special free homeowner's guide which relates to better regulating time between home responsibilities and social networks:
"How Social Networks Can Be Detrimental To Our Home Obligations" [see Resource Box].
Edited with special assistance from J. Anderson
Public Courtesy – HGRBS – Since 2009
*HGRBS, is a national volunteer nonprofit which is an exclusive consumer information service. There is an emphasis on supporting self-empowerment among U.S. private home decision makers. Special focus is on sharing related information enabling residents to make safest and wisest decisions in resident-contractor relations.
This article has been viewed 523 times.
Article comments
There are no posted comments.