New HGRBS Homeowner's Guide Series #5 - Making Wiser Decisions Hiring HomeImprovement Contractors
Author

Hgrbs Nonprofit

Published

May 13, 2021

Word count

564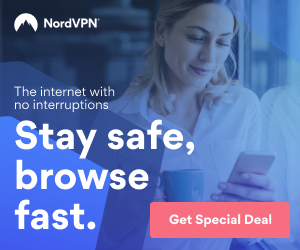 This is the fifth installment for the new ongoing HGRBS nonprofit series offering resident-friendly information for home defense. This is particularly so for our increased protection against corrupt building tradespersons working in the home remodeling, repair, and improvement industry.
*Overview
This fifth installment features the homeowner's guide:
" How Can We Make Wiser Decisions In Resident-Contractor Relations"
*Focus
How do we hire? Do we have special fraud prevention standards for enlisting services of building tradesmen/women who work as home improvement contractors? Do we treat the selection process as just a few clicks online which will only take a few minutes? Did we know that most reported victims of dishonest trades persons DID NOT first invest "sufficient quality time" to discover if whether they were "really" trustworthy?
Here, we will briefly consider "the approach" to being certain we know enough about contractors soliciting work from us before choosing. An example from a recent case is used to emphasize the "usual ramifications" for making a hiring decision without adequate knowledge of whom and what the candidate "really" is.
#Case of the Mysterious Contractor
Recently, a report was released about a contractor who scandalized a number of residents [see Reference Box for details]. He allegedly collected thousands of dollars from residents without fulfilling all promised work. One complainant mentioned that approximately a year ago (May 2020) he paid the contractor several thousand dollars to install a fence. As of now, it appears that project remains undone – by the person "paid" to do it "last year."
We see that a key reason this particular homeowner is out several thousand dollars happens to be "the approach." This believably entailed:
hiring someone one not well established for doing great work in the neighborhood.

compensating someone for work not performed.

releasing funds for what was needed to perform the work. Disbursements were made for purposes of enabling contractor to obtain needed items.
*Conclusion:
Most documented incidents of home fraud occur because tradespersons hired did not have a proven reputation in the neighborhood for delivering on promised work. Whether we went online to find them or they knocked on our door, we did not know enough about them to ensure we were making a wise decision. This is otherwise known as "impulsive decision-making." Differently conveyed, it entails making important decisions without FIRST having enough facts to practically guarantee they will not backfire to haunt us.
Subsequently, a very important key to avoiding home fraud is to have an intact and "enforced" system to guide our hiring practices.
There is a very special free homeowner's guide which relates to developing and "implementing" reasonably sound contractor hiring procedures:
"How Can We Make Wiser Decisions In Resident-Contractor Relations" [see Resource Box].
This can be one of the best resources we can use to improve how we arrive at our decision to hire tradespersons to work in, on, and around our home.
*HGRBS is always glad to hear from you. If you have benefited in some way from this article, please use the "Comment" link below. Response time varies.
Edited with special assistance from J. Anderson
Public Courtesy – HGRBS – Since 2009
*HGRBS, is a national volunteer nonprofit which is an exclusive consumer information service. There is an emphasis on supporting self-empowerment among U.S. private home decision makers. Special focus is on sharing related information enabling residents to make safest and wisest decisions in resident-contractor relations.
This article has been viewed 550 times.
Article comments
There are no posted comments.