How to Choose Women's Shirts for Business
Author

Merit Lookene

Published

May 17, 2021

Word count

626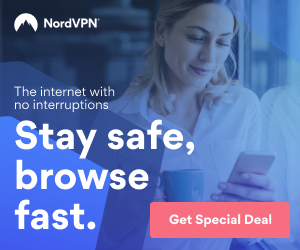 Choosing a women's business shirt is much more complicated than most people imagine, and the reason why it matters is because it makes a huge difference to how a woman looks and consequently feels.
Women who dress for success understand that grabbing a random shirt on sale is not the best way to create a favourable impression. It's important to spend time finding the best quality, fit and fabric as these are the most important aspects of women's business shirts and the difference between a shirt which does the job, and one that makes you stand out for all the right reasons.
Women's Business Shirt Fabric
The fabric of the business shirt is one of the most important considerations to make. It is vital for your button-up shirt to feel good on your body which is why it is recommendable to stay away from synthetic or man-made fibres (like polyester or rayon).
A beautiful, densely woven fine cotton is breathable and feels soft, supple, and luxurious. It is guaranteed to leave you looking and feeling sharp, stylish, and distinguished.
Fit for The Best-Dressed Woman
Clothing that fits well is an essential secret of the stylish. It can't be stressed enough that a well-fitting business shirt can change how you feel every time it's worn.
The function of your dress shirt is to present your body in the best light possible, not to hide it and hope it goes unnoticed. A well-fitting shirt will complement your body and will make you look like you are in charge of your appearance.
Finding a shirt that fits can go all kinds of wrong but with a little bit of care and attention it is definitely possible to find a women's business shirt that fits properly and flatters your appearance. When browsing at a department store, make sure you try on the dress shirt as sizes tend to vary from designer to designer. Or, alternatively, when shopping online, take your measurements and compare these to the size charts to find the best size for you.
One thing to keep in mind is that best women's business shirts are fitted. The fitted fit follows the contours of a female shape, flatters your figure and makes you feel confident regardless of your shape and size.
Colours and patterns
Colours and patterns are perfectly acceptable for women's business shirts. White, pale blue and pink are, of course, classics but need not be the only colours in your business wardrobe. You can also experiment with elegant stripes, tasteful checks and eye-catching floral patterns. Just remember to keep the rest of your outfit muted when wearing a more vibrant dress shirt as you don't want to look overcrowded.
Business Shirt Quality is in the Details
When it comes to women's business shirt quality, the difference is in the shirt details. The collar and the cuffs are the pride of a proper business shirt and also its most standout feature. No matter what type of outfit you are wearing with your button-up shirt, the details will always be noticeable and will either make the look or kill it entire.
If well made, the collar and cuffs help make a great first impression and signal professionalism and competence. Therefore, to get most out of your business shirt, always pick one with a firm collar and crisp cuffs. These will add style and communicate good taste.
Conclusion
Choosing the right business shirt is essential to emphasis your unique qualities. It will definitely make you feel confident and is guaranteed to make an impact. The secret for finding the perfect shirt lies in understanding what points to consider and hopefully this little guide will help in shirt decision-making.
This article has been viewed 1,204 times.
Rate article
This article has a 5 rating with 1 vote.
Article comments
Nikhil Sharma · 2 years ago
Thanks for sharing your beautiful tips it will remember me when were I style myself.
---