How Disaster Recovery Differs From Data Backup
Computers & Technology → Technology
Author

Arun Amigo

Published

June 1, 2021

Word count

821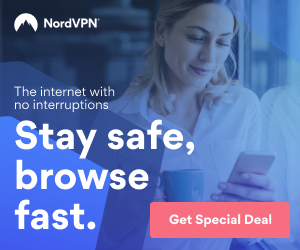 How disaster recovery differs from data backup
Data backup and disaster recovery are both important for protecting your company's critical data and systems, but we have probably heard businesses use these terms interchangeably when, in reality, they are quite different.
There is no denying that data loss, cybercrime, and security breaches have become more conventional, so understanding the difference between disaster recovery and data backup is important.
Having a backup strategy and a disaster recovery plan is not the same thing, even though information and IT activities are becoming increasingly important.
A backup is a copy of your data, while DR is the process of recovering your infrastructure in the event of a disaster. If you can't differentiate the two, then your business may wind up paying through the nose.
How are they different?
Here's a closer look at each concept individually.
Data back-up:
The process of copying data into a secondary form or device, which can restore the original file in the event of a disaster.
The backup of data can be deduplicated and reduced to consume less storage space. However, performing basic backups is not enough for a modern business; managing business continuity in the face of a disaster or a sudden event is imperative for any company that does not wish to lag.
In this area disaster recovery plays an important role.
Disaster Recovery( DR):
It's a concept in security planning that's designed to protect businesses from the harm caused by natural disasters or man-made disasters, such as cyber-attacks or tornadoes.
The goal of a disaster recovery plan is to maintain critical functions before, during, and after a disaster event, resulting in the least interruption to business continuity.
The point of preparation:
If it takes hours for your employees or partners to recover lost data after an accidental deletion, they will be unable to finish a mission-critical process that relies on your technology.
Additionally, if it takes days to get your business back online after a disaster, you risk losing customers permanently.
It is worth supporting data backup and disaster recovery due to the risk of both losing time and money.
Exactly how are disaster recovery and backups different?
Data maintenance requirements:
A daily backup of essential data is typically performed in a single location for the intended purpose of copying data, so backups are commonly implemented daily.
Recovery time objectives (RTO) are essential in disaster recovery to establish what time limit can be tolerated by the business without IT systems post-disaster.
Typically, to achieve a given RTO, one duplicate of the IT support must be available in an optional location to take into account the replication between the production and DR sites.
Recovery capability:
A disaster recovery plan involves moving your critical environment to an alternate environment that can support business continuity.
A backup is valuable for quick access if you need to restore an archive, but it doesn't support the failover of your entire environment should your support become compromised.
Further, the physical assets required to bring them back on the internet are not included in the costs.
Additional resources requirements:
Backups are simply copies of the source data that can be restored.
For disaster recovery, a different production environment is required where the data can live. All elements of the current environment should be considered, including actual resources, software, network, and security.
Planning measure:
The process of setting up a backup routine is generally straightforward since the only objectives are to meet the Recovery Point Objective (RPO) and maintain the data.
Disaster recovery requires additional planning, including identifying which systems are deemed important, creating a recovery order and correspondence plan, and most importantly, implementing a valid test.
There are many benefits to having a disaster recovery plan, such as reducing risk and keeping up compliance, as well as avoiding blackouts.
Make sure you know which backup solution is the best for your business needs before implementing it.
How should you decide what is best for your company?
You should integrate backup and disaster recovery planning into your data protection strategy.
Today's business environment values the "Constantly on" principle, which states that a company should be able to provide services or goods to its customers no matter what circumstances.
Generally, backups should be used for long-term archival purposes for Vendor Management systems (VM) that are catching significant data that may have to be recovered.
When it comes to VMs that contain mission-critical systems and applications, they should be included in your disaster recovery plan.
It not only ensures business continuity but also helps protect your organization's data and confidential information in the event of a disaster.
Conclusion
However, if you prepare yourself for these events and eliminate possible risks, recovering your data can be reasonably simple. There are distinct differences between data backup and disaster recovery, yet being aware of both and applying them to your business tasks can save you from stress in the future.
This article has been viewed 579 times.
Article comments
There are no posted comments.