New HGRBS Homeowner's Guide Series #6 - Residents Requiring Contractors To Fill Out Job Applications, FIRST
Author

Hgrbs Nonprofit

Published

May 20, 2021

Word count

725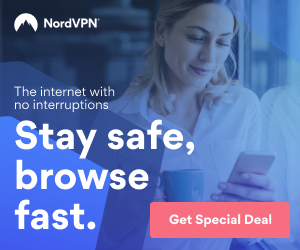 This is the sixth installment for the new ongoing HGRBS nonprofit series offering resident-friendly information for home defense. This is particularly so for our increased protection against corrupt building tradespersons working in the home remodeling, repair, and improvement industry.
*Overview
This sixth installment features the homeowner's guide:
" Do We Have An Application Process For Residential Contractors?"
*Focus
In the previous edition of this series (#5), there were several questions posed related to how we hire building trades people working in the private home sector. Among these pressing concerns:
"Do we have special fraud prevention standards for enlisting services of building tradesmen/women who work as home improvement contractors?"
*False Sense Of Authority
It appears that many homeowners are under the assumption that since we are "in charge," those working as contractors will respect our wishes "or else …" There is no doubt that means: "or else we'll 'fire them' or won't pay them."
Unfortunately, dishonest contractors are not intimated by our innuendos or direct-speaking with regard to getting rid of them or refusing to pay if they do not perform well. They will ask for "reasonable" down payments to get the project underway.
In the majority of home fraud cases, these disbursements were granted. Also in nearly each reported case, we indicated that they would not get "the rest" until they finished. Either they botched the job, did not complete it, or did not start. Why? They were already paid – in lump sum or by installment. Their payment was our release of funds to them. They did not care about "the rest."
Frankly, getting rid of these bad building tradespersons relieves them of the burden of having to complete the project. Through withholding any further payment, there is usually no significant impact on their income. Why?
*Next Victim
Quite evidently, using the same game, they will apparently get a "gig" with another unsuspecting homeowner. By this means, such creepy tradespersons experience no significant interruption in their income. They do not need "the rest" we did not pay them. But we still require completion of the project. We are still miserable over the betrayal while they are living it up with our money and with that of their newest conquest!
*Time To Crackdown
We may truly reap the benefit of our hiring decision through having a working fraud-prevention system. This is something which is not naturally instilled by virtue of being a homeowner. We do not "instantly" become a force to be reckoned with just because the property is ours. Terrible contractors are undaunted by that. They are hungry parasites. The focus: our money – by whatever means they can steal it in relation to promised services. These unsavory persons can be thwarted when we cease deluding ourselves about being "instinctively" capable of so doing. We can be rid of such threats to the sovereignty of our home by instituting an "application process" – and aggressively "implementing."
*Conclusion:
A home project is part of the social business around the house. We have many often regarded as "chores." However, when anticipated support for special projects require professional assistance, these are no longer "chores." Instead, what must be done become "formal business operations." Formal. This means, the approach has to be based on standard business ethics. Undoubtedly, this includes requiring candidates who would like to work for us to FIRST fill out an application which must be:
carefully researched

unsympathetically evaluated

accepted or rejected (which correlates to the decision we make about the candidate).
There is a very special free homeowner's guide which relates to "developing" and "implementing" reasonably sound contractor hiring procedures:
"Do We Have An Application Process for Residential Contractors?"
[see Resource Box]. This can be one of the best resources we can use to improve how we arrive at our decision to hire tradespersons to work in, on, and around our home.
*HGRBS is always glad to hear from you. If you have benefited in some way from this article, please use the "Comment" link below. Response time varies.
Edited with special assistance from J. Anderson
Public Courtesy – HGRBS – Since 2009
*HGRBS, is a national volunteer nonprofit which is an exclusive consumer information service. There is an emphasis on supporting self-empowerment among U.S. private home decision makers. Special focus is on sharing related information enabling residents to make safest and wisest decisions in resident-contractor relations.
This article has been viewed 496 times.
Article comments
There are no posted comments.