The Beginner's Guide to Professional Car Detailing
Author

Ehsan Ch

Published

June 7, 2021

Word count

1,192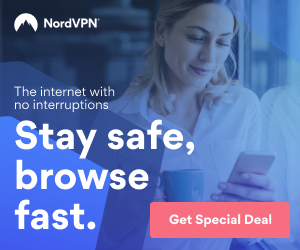 Before you start a car detailing business, you need to have a clear understanding of what car detailing is. Read on below for our step-by-step beginner's guide to professional car detailing.
By the end of this article you'll know:
• The professional car detailing services your car detailing business should be offering
• What you need to start a professional car detailing business and how to do it
• How to set prices for car detailing services
• The average car detailing prices in the U.S.
• Why car detailing is important
New to this site? Mobile Tech RX provides tools and resources to help detailing professionals start and grow their businesses. Learn more about Mobile Tech RX and how thousands of detailers have tried the #1 business app for detailing and auto reconditioning.
What is Car Detailing?
Professional car detailing is the art and the craft of cleaning and restoring a vehicle to like-new condition. Car detailing services are much more precise and labor-intensive than getting a car wash. A car wash is normally an automated system that a car passes through to clean the exterior. Professional auto detailing is always done by hand, and includes exterior and interior car detailing services.
What Car Detailing Services are Included in Professional Car Detailing?
While anyone can detail a car by cleaning the inside and outside as best as they can, a professional detail is done by an experienced detailer with the right techniques and high quality products.
Often, professional detailers set up packages and pricing in advance for the services that they want to offer. Many use a business management app like Mobile Tech RX to keep track of their packages, pricing, estimates, and invoices. You can try the app completely free – it will help you set up your customer database (CRM), your price list, branded invoices, your bookkeeping (through QuickBooks), payment processing, marketing, and more.
Here are common car detailing services that professional detailers typically include in their packages:
Exterior Car Cleaning
• Exterior wash and dry – This washing and drying process is done by hand. The detailer will spray and wipe down the body of the car with specialized products. This includes hand washing the rims, door handles, and glass.
• Paint Claying – A clay bar is used to remove any contaminants, overspray, or residue left after the car has been washed. Claying results in a cleaner and smoother surface, and helps increase the effectiveness of polish and wax.
• Polishing – Polishing buffs an abrasive compound onto the car's paint to remove small layers of clear coat. This makes small scratches and swirls in the paint disappear.
• Sealing or Waxing – To give the car a glossy shine and to add a protective layer to the car's paint, a sealant is applied. In some cases, wax can be used.
Other exterior services that can be added include trim repainting, engine detailing, headlight polishing, engine pressure cleaning, bumper repair, glass chip repair and paint touch up.
Interior Car Cleaning
• Vacuuming – Seats, carpets and mats, headliner, rear cargo area, and trunk are vacuumed to clean debris.
• Scrubbing and Brushing – This is done to remove stains on floor carpets and mats
• Steam Cleaning – Steam cleaning is a more effective method of removing tough stains in carpets and seats.
• Glass Cleaning – Cleaning the windshield and windows.
• Leather Trimming – A leather cleaner and soap are used to clean any leather parts in the vehicle.
• Perfuming – Many detailers spray a deodorant into the interior of a car to leave the car smelling clean and new.
Additional Car Detailing Services
Some professional car detailing businesses offer additional services to the ones described above. These services include:
• Paint correction – This is a process that takes away flaws on the top layer of a car's paintwork like dull paint or oxidation. Most detailers use a rotary machine polisher to provide the best paint correction.
• Ceramic coating – Ceramic Coating is a liquid polymer applied to the exterior of a vehicle to add a protective layer to the car's paint. This is often used as a premium wax alternative.
• PPF – PPF stands for paint protection film. PPF is a thin polyurethane film that helps to protect car paint from rock chips, small scratches, UV light, mineral deposits, acid rain, and more. This product and service offers more comprehensive protection than ceramic coating.
What Do I Need to Start a Professional Car Detailing Business?
It can look relatively simple to start a car detailing business on paper and the barrier to entry is low. The hard part is building a successful car detailing business that makes you money. Once you've learned how to detail a car, you need to think about the business strategies you're going to implement to grow your professional auto detailing business. Here are 4 things you can think about to get started:
Learn the craft of detailing. You can teach yourself or find a class to take to get trained. Here's a list of detailing resources that will help you learn everything there is to know about starting and running a successful car detailing business.

Learn how to make a car detailing business plan. This includes the type of business (ie: mobile or permanent location), where your business will be located, how you will acquire your first customers, etc. For more help on how to start a detailing business, use our step-by-step guide.

Stock up on tools and supplies. Think about the basic tools and the bare minimum supplies that you will need to get started. It's easy to go overboard on car detailing supplies and tools and buy things you don't really need. You can always go back and get more at a later date.

Invest in a detailing business platform. If you want your customers to see you as a professional, you will need to make your business professional. Look for a detailing business platform that can help you stay organized, make more money, and make smarter business decisions. Consider an accounting software like QuickBooks and an estimating and invoicing app like Mobile Tech RX.
How Should You Set Your Own Detailing Prices?
While starting with set packages and prices is a great place to start, you should also consider implementing variable-based pricing. Once you open up shop, it won't take you long to realize that customers are bringing in cars with a range of cleanliness and conditions. You should be able to price out your services based on the condition of the car and the time it will take you to perform the work.
You can set up variable-based pricing with a perfect estimating tool like Mobile Tech RX. It helps detailers create perfect estimates and make more money with every job.
How Much is Your Competition Charging for a Professional Detail?
According to our research, the average cost of a professional detail in the United States is $160.16. However prices for detailing vary greatly across the country. In Memphis, Tennessee, you can find a place to detail a car for $19 while Sacramento, California, you could be charged up to $320.
Looking for best mobile detailing service in Washington dc just book yourdetai yourdetail.com
I am working in detailing bussiness from past 16 years and know how the business works. So I just started sharing tips that can help the detailers to get expertise.
https://articlebiz.com
This article has been viewed 1,340 times.
Article comments
There are no posted comments.