New HGRBS Homeowner's Guide Series #8 - Key Strategies For U.S. Homeowners Preventing Home Fraud
Author

Hgrbs Nonprofit

Published

June 10, 2021

Word count

742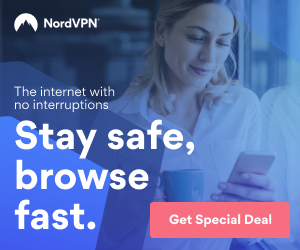 This is the eighth installment for the new ongoing HGRBS nonprofit series offering resident-friendly information for home defense. This is particularly so for our increased protection against corrupt building tradespersons working in the home remodeling, repair, and improvement industry.
*Overview
This eighth installment features the homeowner's guide:
" How U.S. Homeowners Can Avoid Home Fraud"
*Focus
In the previous edition of this series (#7), under subheading "Avoiding Catastrophe," there were expressed concerns about our being over-confident about our abilities to hire the right people. This can often lead to blindly trusting someone who is so unrefined that the only thing we inevitably will have done was bring misery to everyone in our household. Yet in "Avoiding Catastrophe," a way out of making any otherwise regretful decisions was offered:
"A great place to begin for ensuring the contractors we hire are worthy is with the hiring process. It is understood that we have our own way of deciding who to hire. But we can seriously err if our method is not clearly defined to practically guarantee we are making a reasonable decision."
*Making A "Reasonable" Decision
If we were to invest "quality time" with "ourselves" for developing better contractor hiring standards, rest assured, many of us will conclude we have the situation under control. In other words, if we were to just sit back and think about how best to decide, at the end, we may settle for our "fool-proof" plan. Here are a few critical constituents:
_ has to be licensed, bonded, and insured
_ no arrest record
_ has to have all the tools and a vehicle
_ must have photo ID
_ must have a website
_ must have high ratings in search engines
_ (for veterans) must have military background
_ home store approved
_ recommended by a trusted friend
_ in business/experienced for a number of years
There are countless reasons we can use to justify our "preparedness." As for these, NONE is solid assurance against being scandalized. In all cases, residents were on the receiving end of flagrant victimization. Today, basing our hiring choices, EXCLUSIVELY, on any of above mentioned reasons, the story often is identical: ripped!
*Fine-tuning Hiring Priorities
In reiteration of a segment of the subsection "Avoiding Catastrophe" (article series #7):
"… we can seriously err if our method is not clearly defined to practically guarantee we are making a reasonable decision."
So how can we avoid the damage? How can we be best assured that each hiring choice we make is reputation-based i.e. premised not on what we "think" about each contractor candidate, but instead - on what we KNOW. Certainly, this is about his/her related reputation to deliver. Is it any good? This is what we need know in order to make the wisest choice.
*2 Key Conditions Toward Preparedness
Avoid denial i.e. delusion of self-sufficiency validating contractors without carefully acquired public documentation.

Conscientious investment of more time and attention to learning more.
We may find it most useful to resist the notion that we are innately able to arrive at the most sensible hiring decision for building tradesmen/women working in homeimprovement. What we need to know is beyond our normal thinking. How we should choose is not something which automatically occurs by virtue of being master of the property. The reason is that essential facts about how each contractor has operated are exclusively part of who he/she "really is," - and "what."

This being as it is demands more time and attention to learning the "true identity" of each contractor company/individual. What we need to know in this regard requires our taking and maintaining the initiative to LEARN what is not known about the candidate.
*Conclusion
For more information on how we can be better prepared to prevent subjecting our entire household to malicious individuals working in the building trades as contractors, here is a free homeowner's guide we can download:
"How U.S. Homeowners Can Avoid Home Fraud" [see Resource Box].
*HGRBS is always glad to hear from you. If you have benefited in some way from this article, please use the "Comment" link below. Response time varies.
Edited with special assistance from J. Anderson
Public Courtesy – HGRBS – Since 2009
*HGRBS, is a national volunteer nonprofit which is an exclusive consumer information service. There is an emphasis on supporting self-empowerment among U.S. private home decision makers. Special focus is on sharing related information enabling residents to make safest and wisest decisions in resident-contractor relations.
This article has been viewed 553 times.
Article comments
There are no posted comments.