SEO Services - What Are They? When and How to Use Them
Computers & Technology → Search Engine Optimization
Author

Peter Ogrady

Published

July 8, 2021

Word count

747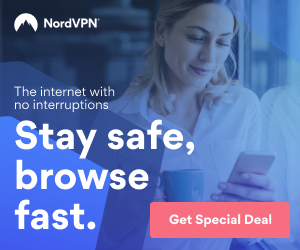 What exactly are SEO Services? SEO services are basically Search Engine Optimization services designed to increase online visibility and subsequently organic search traffic to sites. SEO can be quite a daunting task to do yourself as there is a huge amount of work to do. Most people don't know where to start.
This is especially so if you have no experience whatsoever in search engine optimisation. This is where professional SEO services come into their own - these companies specialise in helping businesses gain the most from their online presence. These are usually provided by freelance or agency professionals who are experienced in all facets of SEO. However, it is always advisable to utilise a company that is known to offer quality SEO services.
If you are planning to utilise any of the new services to help your company achieve online success, then there are several things you should be aware of.
The most important thing to know about SEO is what strategy an SEO service company will use to boost your ranking in search engine results. Most of them offer their service based on a two-prong approach. These are usually keyword analysis and link building.
Keyword analysis is where the SEO company will examine the current search terms that your competition is ranking for and find opportunities to rank your website/ business for similar keywords. The second part of the keyword process is to look at how you can improve upon the keywords that are already ranking well so that your website will be ranked higher. Having completed the keyword analysis the web SEO service will create quality backlinks that point at your website and use variations of those words in the "anchor text" (linked text).
The best place to start looking for SEO services in any large city is probably by looking at the backlinking services of some of the larger guest post outsourcing companies. A lot of them will offer both comprehensive SEO and digital marketing services. Generally, this includes pay-per-click management and social media strategies. These companies should also conduct keyword research for you to ensure that your website is optimised for the search engines like Google and Bing. This will allow your site to be ranked for the right keywords and will give you a great internet marketing strategy.
Optimisation for the search engines like Google means that your website will be optimised to drive the highest possible amount of closely targeted search traffic.
It is important for your business website to have relevant and well-written content that has been researched and optimized for the search engines.
But that's not all. To achieve good rankings in Google and other popular search engines, you need to make sure that your website has a good page speed. The page speed of a website is determined by many factors including page title length, header tags and image sizes/ compression applied.
These things are not set in stone and your SEO consultant can advise you on what is best for your business website.
As we have mentioned already. The other major component of successful internet marketing and SEO is link building. Link building is very important for any business that wishes to rank highly in search engines like Google and Bing. There are several off-site optimization methods including guest blogging, forum posting, directory submission and social media marketing which work well.
Most off-site optimization techniques are used to build backlinks to your website. SEO consultants in any major city can advise you on which off-site optimization techniques are most suitable for your business needs. This includes optimizing your company website, social media accounts and blogs with targeted keywords so that your business can achieve maximum exposure and potential customers can find your site easily.
SEO professionals can offer you a wide range of services that will help you get to the top of the search engine results pages quickly and effectively. If you are considering using off-site SEO techniques to boost your web presence then it is important to work with a professional service provider that can provide you with a bespoke SEO strategy tailored to your requirements.
It is a good idea to talk to an SEO consultant about your company's current strategy so that you can make initial changes and updates to the strategy as necessary. The initial free keyword analysis offered by some services should be followed up with regularly scheduled audits and reviews to ensure your strategies are meeting your business objectives.
Peter Ogrady is an article writer who tends to create a following. In fact, a lot of the people that read this article are likely to visit another website he writes for. It's a website that also contains many articles he has written on a wide range of fascinating topics and that website is PierH Syndication from IPPTS.
Article source:
https://articlebiz.com
This article has been viewed 1,844 times.
Rate article
This article has a 1 rating with 1 vote.
Article comments
There are no posted comments.