The Primary Uses Of Concrete
Author

Emmanuel Orta

Published

July 12, 2021

Word count

529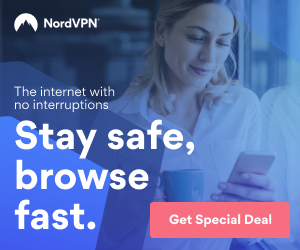 The Primary Uses Of Concrete
When it comes to construction, concrete is one of the most commonly used materials around the world. Aside from its distinct strength, it's also highly durable, energy-efficient, and low maintenance.
Concrete is a versatile material used all over the world. That's why most of today's structures use concrete as their foundation. So, whether you're trying to find material for your project or want to know more about material constructions, here are the most common uses of concrete that you might want to know.
Primary uses of concrete
Concrete dams
Concrete is known for its strength and ability to withstand high amounts of weight. That's why it's a highly advisable material for building dams. Since this construction project type is ideal for storing water and producing electricity, concrete is the most suitable material for dam construction.
Sidewalks
Sidewalks provide neighborhoods with a safe pathway. Aside from an ideal space where they can run to get some exercise, kids often use it to go to school or an excellent area where you can bring your dogs out for a run. In most cases, cities and other regions use concrete for its durability. Also, since it's more robust than most building materials, you can guarantee that most concrete sidewalks are built to last. Additionally, they also require barely any maintenance. Thus, helping you save a lot of money in the long run.
Parking
Aside from looking more aesthetically pleasing than asphalt, concrete parking has a lot more benefits to offer. Concrete parking is a lot more visible compared to asphalt, especially at night. Thus, making it much safer when parking. Additionally, concrete is more environmentally- friendly compared to other materials.
Foundation
Concrete is also an ideal material for constructing foundations, especially for homes. Since concrete is highly resistant to burning or rotting, you can guarantee that your home's foundation will remain in tack for many years. Also, having a concrete basement can provide you and your family with an ideal space to hide during bad storms and even tornadoes.
Fence
Over the years, the progress in the precast concrete industry has entirely improved the production of concrete fences. Not only are they faster to produce, but they also made it much easier to install the fence elements compared to traditional concrete fence construction methods.
Concrete bridges
Reinforced concrete has higher strength, durability, and longevity compared to ordinary concrete. Even more, it's highly resistant to various weather conditions and even fire. When it comes to constructing bridges, you can choose between self-compacted concrete, post-stressed, and prestressed concrete.
Sewers
Another prime project that you can use concrete is sewer construction. It would be best to use a unique concrete mix to ensure that it can withstand constant exposure to water. A few of the projects that can benefit from this mixture include culverts, abutments, and piers.
Streets
Almost every part of the country heavily relies on streets to ensure that their transportation will work as it should. That's why it's essential to build transportation systems with concrete to ensure safer travel at night. Additionally, concrete can withstand heavier weights, which is ideal for areas that often receive high traffic.
We currently run multiple companies in the concrete niche. These are our two major cities we operate in.
https://articlebiz.com
This article has been viewed 470 times.
Article comments
There are no posted comments.