5 Things To Watch Out For On The Roads This Summer
Author

Alexander Belsey

Published

July 15, 2021

Word count

738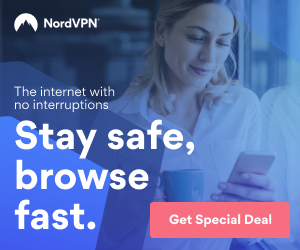 Summer is a carefree time for fun and holidays. But busy roads and extra travel also mean we must remain vigilant while on the roads.
With turbulent times of change and upheaval in recent years, it is especially important to pay attention to any changes that might have occurred — to your route, your car, and your own capacity to drive.
If your car is well maintained and you are ready to get out and about in the driver's seat again, we have the tips for you! Here are five of the key things to watch out for on the roads this Summer. With alertness, awareness and flexibility, your Summer will be safe as well as fun!
More Professional Drivers
Times of national lockdown and working from home saw a sharp increase in the number of delivery drivers on the road — for groceries, work supplies, essentials, and entertainment.
However, even with recent changes and the easing of restrictions, the demand for online shopping remains at an all-time high.
This has meant that you are likely to encounter a greater number of delivery drivers and professional drivers on the road — including because of the demand for transport that doesn't involve mixing with the general public, due to social distancing.
Consider leaving extra time for your journey if you are expecting to use busy routes that may be congested with both professional and non-professional drivers.
High-Tech Vehicles
There has been significant investment in transport technology in recent years and this is starting to be visibly reflected in the cars on the road. The future of driving has already arrived!
You are more likely than ever to encounter unusual vehicles — ranging from the more common electric and hybrid vehicles, right through to self-driving cars and those with new safety technologies or renewable fuels.
The longest mileage range for electric cars is growing all the time, for example.
The aim of new technology in transport almost always has an emphasis on safety, so these new vehicles may help to make the roads safer in the Summer and over time. But as the technology is still developing, it is especially important to remain careful and vigilant!
General Congestion
It is expected that the coming Summer months will see some of the greatest congestion on the roads yet. This is because of the increase in holidays and 'staycations' following national lockdowns, as well as many workforces returning to their offices.
Take your time and remain patient. Expect and plan for delays, and never take unnecessary risks on crowded roads — such as leaving your vehicle or rushing an attempt to complete a difficult manoeuvre in a small space.
Cyclists
There are several reasons for the higher number of cyclists on the road at present. Better weather often means more people opt for transport options like cycling, while many are also trying to return to a more active lifestyle after working from home or being unable to get out of the house during the COVID-19 lockdowns.
The environment has also become a major concern for both businesses and individuals alike — with many opting for more environmentally-friendly travel options, such as cycling.
Cyclists can be especially vulnerable road users because they are less visible than drivers and may not have designated cycle tracks that they can use. They are also far more exposed than drivers in the event of an accident or injury.
Remain vigilant for cyclists and motorcyclists this Summer, and you will help to keep both yourself and others safe!
Social Distancing
This Summer, expect to encounter some form of social distancing on the roads and in car parks. This might include longer queues, greater distances needing to be left between parked vehicles, or only being able to collect 'drive-thru' and not enter a building.
Be aware of these possibilities and consider carrying any relevant hygiene supplies in your car — such as hand sanitiser, masks, and wipes — to avoid inconvenience.
BONUS TIP: Be Aware Of Changes To The Road
If some time has passed between your last drive or use of a particular route, be aware that changes may have happened. These could include maintenance and diversions, and even road closures.
As with all the tips above, try to be patient and leave yourself time — especially for important journeys such as to the airport, while maintaining increased awareness and 'expecting the unexpected' will help to ensure that your Summer is safe, fun-filled, and enjoyable!
This article has been viewed 1,168 times.
Article comments
There are no posted comments.