A Few Tips on Choosing Kitchen Cabinets, Countertops and Backsplashes
Author

Mark

Published

July 15, 2021

Word count

540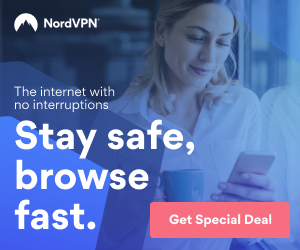 Kitchen is called to be a heart of the entire house. We usually spend there a lot of time, so it is important for this interior to be functional. Backsplash is an area that fills the gap between kitchen cabinets and the countertop. Its main purpose of it is to protect the wall against possible splash of water. Often it is made out of copper tiles, due to its low maintenance and resistance properties. How to choose cabinets and backslash? Here are your tips on how to create a perfect kitchen interior!
General advice in kitchen interior design
If you want to make kitchen a bit more elegant and unique, you should definitely spend some time and prepare to renovation. Try to gain some inspirations from your friends, magazines and Internet. Take some time and carefully think about your personal needs and preferences. Remember also that kitchen is a part of the whole house or apartment, so it should correspond to the overall interior as well.
Choosing the style - colours and materials
It is important to stress in the very beginning - choice of colours and materials strongly influence the look of the whole kitchen. The first thing that you should do is to set the tone. Recently, Scandinavian style becomes very popular. It prefers light colour palette and natural materials such as wood, stone or metals. When it comes to backsplash, many people assume that it should match the colour of countertop. Actually, choosing slightly different hue, such as white furniture and silvery kitchen backsplash from stainless steel tiles with metal cupboard handles might add interesting variety to the room. On the other hand, interior designers advice to stick to one colour tone - warm or cold. It will bring sense of coherence and modern aesthetic. Kitchen floor should be practical, so first and foremost it should be easy to clean. Neutral tiles that imitate pale wood of ash or introduce delicate pattern will be perfect for modern interior.
Furniture - practical elements that highlight the style
Cabinets, fridge, cooker and dishwasher - arrangement of these elements decide, whether kitchen in truly functional or not. Think about proper placement that would be effective and ergonomic for your needs. Kitchen backsplash is also an element that each person should definitely consider. Not only is it very practical, but also very aesthetic. You can freely choose between different metals (copper tiles, stainless steel, brass to name a few) and textures. Remember to pay attention to patterns - not only with backsplash, but all furniture.
Lightning and accessories
Remember about the great finish! Lightning and applied decorative elements emphasize the style of an interior and might bring a personal touch from the owner. Although they seem to be a minor parts, they actually strongly influence the overall reception of a room. In kitchen, you should remember about two types of lightning - general hanging lamp and smaller spots over the cabinets. Such arrangement will assure that you have perfect condition to prepare meals. Metal wall art is a very interesting detail that can an interesting, very modern touch to interior design. Great variety of tiles comes in different styles, so that each person can freely choose that suits them the best.
More information about Copper & Craft and our handmade tiles for backsplash you will find on our website.
Visit our shop at www.copperandcraft.com/shop to see full offer of stainless steel and copper tiles.
Article source:
https://articlebiz.com
This article has been viewed 952 times.
Rate article
This article has a 5 rating with 6 votes.
Article comments
There are no posted comments.