Pest Control Checklist for Every House
Author

Leo Sophia

Published

August 24, 2021

Word count

679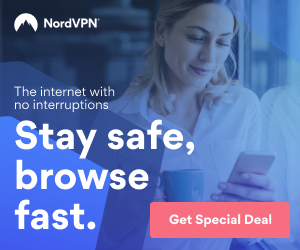 Pest Control Checklist for Every House
Every one of us wants to have a clean and hygienic house environment. As the house is a place of comfort for all of us. It should be neat and clean and there should no mess of anything at all. A house must be well organized if the house is not well organized it should be not neat and clean. if the house is not clean it is easy for the pests to attack that place easily. Pests often came to mess and dirty places. Once they reach a place it would be easy for them to reach every day. If you want your house a pest-free house you must keep your house neat and clean and keep them organize and dust-free.
It would be kept in mind that from where the pest is coming and damaging your things. We can give you an idea of where and how you can protect your home from pests. Below are few houseful tips where you can get your house on how to get rid of pests.
Tips for cleaning house:
Below are a few tips from where you can get the help of how to get rid of the pest as they just don't get away from spraying. We should maintain it to keep the pest away from us.
Checklist for the kitchen:
The kitchen is the most favorite place for the pest. it is a place where you spend most of the time cooking and eating. The house owner must keep the kitchen pest-free by having a habit of daily and weekly cleaning of the kitchen to have a healthy home environment. Keep your kitchen well organize and keep it neat and clean so that no pest will be there in your kitchen.
Below are the few tips which you can avail to get rid of the pest in your kitchen:
Make sure to empty the trash every day
Keep your trash bin covered and put plastic bags on it
Keep your countertop clean and dry
Keep the shelves and drawers clean every next day.
Wash your washbasin everyday
As cockroaches love moisture so keep your cabinet neat and clean.
Adjust your leaky pipes or kitchen as soon as possible as cockroaches attack them very soon
Keep your kitchen door and windows close after you get free from the kitchen.
Seal your kitchen crack walls and corners tiles and marbles.
Keep your food in boxes after every meal and keep them covered.
Keep your food in a tightly sealed container.
Make a habit of cleaning your oven clean and greasy-free every day.
Checklist for Garden:
Pests are often found in gardens and near pots. Keep your garden organized and have a check on them every week either there is any pest in them or the pest is damaging your plants.
Water your plants as much as they need.
Keep your garden clean
Trim the grass often.
Checklist for Bathroom :
The bathroom is another most favorite place for the pests. As most pests love moistures, so you must keep your bathroom clean
Clean your bathroom from detergent every day
Keep your washbasin counter dry
Seal the cracks between the tiles and walls.
Try to keep your washroom dry and air ventilate.
Checklist for Bedroom:
A bedroom is a place where you sleep. It should be kept need and clean.
Keep the under space of your bed neat so the pest does not attack that space.
Vacuum your bedsides every week so if any pest attacks, they should be removed soon.
Make a habit of dusting every next day so that there should no pest in the room
Make a habit of dusting behind your curtain so that there should be no attack on any spider.
Make a habit of dusting the corner of the walls as pests mostly attack the corners and spread germs.
Pest control Saskatoon is a place where you can get all the services to keep your home neat and clean. Avail of our best services and get rid of the pest.
This article has been viewed 1,101 times.
Article comments
There are no posted comments.