WordPress development: an agency or a freelance developer
Computers & Technology → Technology
Author

Maria Kharlantseva

Published

August 24, 2021

Word count

792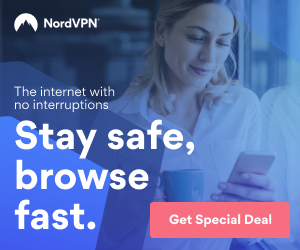 WordPress significantly outperforms other similar website-building platforms, and there are quite a few reasons for that. First, it is easy-to-use and comprehensive. It doesn't require any specific knowledge to install or perform basic actions. Also, it is flexible, which allows you to set the platform to your requirements and apply the features you need. Over 40% of all websites are built upon WordPress, which shows that the platform can be used to create any type of site.
Another strong side of the platform is that it allows you to produce already mobile-friendly websites. The initial design is oriented on the mobile format first, which then smoothly extends to larger formats. And while mobile conversion rates are much higher than that of the desktop, using a mobile-first approach seems to be a smart decision.
However, the WordPress development process might be painful sometimes. If you want an excellent website, you need to focus strongly on functionality. And with so many things to do, WordPress development may take much time and effort. Thus, it makes sense to hire professionals to help you with this issue.
You can address a professional development agency or a freelance developer. Before choosing either of these variants, you need to focus on your business needs and your project's nature. If it is a large-scale project, it's better to hire an agency.
There are many outstanding WordPress development London agencies that provide professional aid. Such companies usually have a broad range of services, which guarantee a competent approach to whatever case. Also, when dealing with an agency you have several specialists to work on a project, especially a big one. It means that you will get more of your requirements covered simply because of the size of the team and the wider professional viewport of the professionals.
Also, there is a tested WordPress development strategy to work upon, most companies gained through time and experience. Usually, everything starts with front-end template bootstrapping. It also includes CSS stylings and JS logic for UX. Small projects do not require this step because they consist of few mockups that can be created directly in HTML. Another benefit of the agency here is that it can offer you some design services in case you don't have any ready-to-go designs.
Next step is the server setup for the future website to process and deliver web pages directly to the users. It encompasses all the work regarding WordPress CMS, API, role management, and establishing database. After all the pages are processed, the static website templates are connected with back-end data. Then, the agency provides you with several quality assurance sessions to iterate the final product, eliminating any bugs and inconsistencies. After everything is checked, the developers team transfers the website to the chosen hosting platform and applies a domain name. It is a vital step in WordPress development, as during this stage the website goes live in a web environment.
Still, the work doesn't stop here. Unlike freelance developers that usually end their work after the launch, most agencies provide ongoing support with everything concerning the website's functionality, including server log monitoring and regular updates.
However, if you have a small project and don't want to spend much budget on an agency, you can hire a freelance developer. They're more flexible in terms of the working process and can provide you with results much quicker. Also, it's easier to negotiate with a person who deals with every issue of the WordPress development process than with a team of developers with different responsibilities.
There are tons of options for businesses that want to build a fully functionally enhanced website. But the decision you make entirely depends on your business needs and requirements. If you have a large-scale project to work on, it's better to hire an agency to avoid the headache of dealing with hosting, server setup, and support on your own. The bigger the project – the more issues you will have to address.
On the other hand, there is no sense in hiring a WordPress development company if your project doesn't require any complex and versatile work. You can always find a competent freelance developer to help you with that. Also, there are hundreds of WordPress themes available on the web. You can choose a well-suited one for your business and customize it according to your preferences, then install plugins specifically for analytics.
The one thing to remember here is that WordPress development is a vast process. But if done consistently, it may help you to leverage your online performance. Ultimately, it is one of the most important aspects of website building, and if you want long-term positive results, take your time analyzing your decision thoroughly.
This article has been viewed 565 times.
Rate article
This article has a 5 rating with 1 vote.
Article comments
There are no posted comments.