Take Advantage of the Reliable and Privacy Centered Internet Browser Maiar
Computers & Technology → Internet
Author

Alexis Norris

Published

August 27, 2021

Word count

495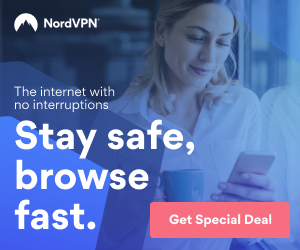 Most of the mainstream internet browsers used today are designed to capture their users' online habits. These software companies make their money by selling ads to their users based on the websites and search engine entries they request. This has created a low bar of security and privacy standards for the industry that cannot continue into the modern era. From the new legislation by the GDPR and the trend of users wishing for more privacy controls, there needs to be an alternative to what comes preinstalled on most systems.
Luckily there is an internet browser that is security-centric towards its users. Maiar is a blazing fast browser alternative to the more popular Safari, Firefox, and Chrome software packages. It is built on the Chromium engine and with the Brave Shield component, but that is where the similarities with the other major browsers end.
The significant difference is that Maiar's business model doesn't rely on capturing user data for later sale to third parties or internal ad systems. Instead of collecting this data, Maiar only looks for aggregate user numbers. In addition, it doesn't sync with Google servers, so there is no way for them to benefit from the info inserted into the Maiar browser ecosystem.
The mantra of the team behind the Maiar browser is the fundamental human right of privacy. They believe that most modern browsers are taking advantage of the volunteered information we enter into our search bars on a daily basis. For that reason, they have included many features built into the browser that most others would require extra installations.
Maiar comes with a safeguard ad-blocker to track cookies and advertisers looking to create profiles on users. It employs the popular Duck Duck Go search engine as default instead of Google, Bing, or others that deploy tracking elements. Even with those protections, you can still sync your Maiar browser on any of your devices.
The native security features of Maiar make it really valuable. It comes with a password manager to store all of your visited website credentials that are fundamentally tougher to crack than other browsers. The autofill feature is convenient, especially for users with multiple, unique, and case-sensitive passwords. You can also take advantage of the 2-step authenticator available with iOS instances of running Maiar.
Maiar was designed with simplicity in mind. The smooth user interface and protection against ads and tracking allow for a much faster browsing experience than other alternatives. This allows for shorter load times and communication with forms and searching. Combined with the power of Duck Duck Go and you will find a far more pleasant searching experience that doesn't feel like you are slugging through the internet mud.
When you are ready for a faster, safer, and more secure internet browser, you need to check out Maiar. So start today and head over to https://browser.maiar.com/ to download your copy. Be sure to check out all the available extensions they support as well.
Alexis Norris uses a private web browser to maintain his anonymity and enhance productivity without constant distraction from online ads.
Article source:
https://articlebiz.com
This article has been viewed 2,630 times.
Rate article
This article has a 3 rating with 2 votes.
Article comments
There are no posted comments.