How to make your Bathroom Renovation More Functional
Author

Damien Chan

Published

August 28, 2021

Word count

647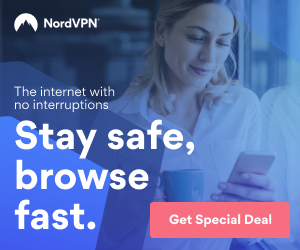 Your kitchen and bathroom are two of the most important rooms in your home. They need to be spaces that are inviting and warm but also practical to use on a daily basis. Custom bathroom renovations that achieve this will add great value to your home.
There are many ways to make your bathroom more functional for everyday living. Custom designed bathrooms will always allow you to have more storage, even in a small bathroom. Bespoke cabinets and mirrored vanity doors can create space for decorative items while also making the most of that storage space. Custom wall designs often include niches or built-in drawers for even more storage options.
Circulation is another important factor when designing a functional bathroom. Customized flooring allows your family to walk easily without slipping around and getting in each other's way. Custom shower stalls are great at providing comfort and ease while still being stylish with tile options or glass enclosures.
Or how about hidden spaces? They're fantastic places to store cleaning supplies, towels, even laundry detergent inside custom racks so they don't clutter up your counter space anymore.
Cabinets
If you need extra storage space in a custom designed home office or master bedroom then why not make your bathroom cabinets tall enough to hold folded clothes? Reach-in closets make it easy for anyone to hang up their damp towels on hangers out of sight but still accessible. Custom cabinets can also include solid wood doors instead of the standard glass fronts that hide perfectly organized drawers inside. Cabinets can also be designed without doors giving the option of placing an additional mirror as well as increasing your bathroom storage.
The first step in designing a quality bathroom is to determine the style of the home. If you are building a new home, consider the location, size and functionality of the master bedroom for more than just sleeping at night. Custom bathrooms can include two or three sinks instead of one to save on time and water when getting ready in the morning. Custom cabinets can also be designed without doors giving the option of placing an additional mirror over a sink when desired. A large shower with multiple shower heads is a luxury that feels like it is found only in 5-star hotels but anyone can have this feature in their own bathroom through custom design work.
Custom design work in a contemporary styled home will flow just as easily with custom shower heads and modern fixtures as it would with a more traditional styled home by utilizing glass doors on cabinets and using additional mirrors to break up walls. The choices are limitless but they do need to be planned out in order to avoid over designing the space and causing the room to feel crowded, cluttered or too busy looking.
When designing or redesigning a master bathroom there are quite a few things to consider, for example:
size of the space available

how many people will use the room daily

what styles or looks are desired within the room?
The possibilities are endless when creating a new customized bathroom because it can include everything from custom vanity cabinets with built in sinks, to tubs and showers that truly fit your style and turn this "spare" bedroom into a suite worthy of some top hotels . Customized vanities should focus on convenience as well as storage needs.
At Bathroom Makeover, we can help you make the most out of your bathroom space by working within any existing space and budget. When you customize your bathroom with us, we provide quality results at affordable prices.
A quality bathroom renovation in Sydney can be yours with just a little bit of planning and a good designer by your side who will be able to help you make the choices that fit your lifestyle. Customize your bathroom today!
This article has been viewed 457 times.
Rate article
This article has a 5 rating with 1 vote.
Article comments
There are no posted comments.