How To Build a Quality Australian Deck
Author

Damien Chan

Published

August 29, 2021

Word count

673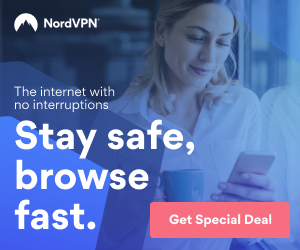 In terms of home improvement ideas, a beautiful deck is a highly popular and is a proven asset to your property. Whether its timber decking or composite decking, the cost of a deck is more than recouped on the sale of a home. Meanwhile, the deck provides you with more outdoor living space and is an attractive complement to your interior house. Building a quality deck requires certain ingredients and a know- how that comes with experience.
Here are the most important considerations in deck building.
Planning - what type of deck you want
The first step is planning your outdoor living area is by asking what you want to use it for. A deck used mainly for entertaining or BBQ's can be different to one for personal use ie do you need room for a jacuzzi or is the deck simply a place to relax at the end of the day? Where will the deck be located? Will it be attached to your house or be free standing? How large a deck do you need, which direction will the deck be facing and do you need extra shading, wind protection or privacy? All these factors need to be calculated at the start to ensure the end result is what you want. You will also need to have an understanding of local council regulations. Generally an outdoor deck won't require any local council approval however anything that encroaches on neighbour's privacy or public areas will be treated differently so it pays to check this off before beginning any work.
Material - composite vs timber decking
The 3 most common materials for decking are hardwoods, pines and composite decking. There are many differences for each one and choosing one for your home depends on the level of maintenance, longevity, and budget you are willing to invest in. Traditionally a timber deck has been the most popular due its sturdiness and finishing qualities but nowadays, the quality of composite fibres is making it very attractive for using it in an outdoor area.
In terms of hardwood, classic red browns like blackbutt and spotted gum are still the most popular for strength and longevity. Using real oak timbers can be tricky unless they are treated to be used for outdoor use so tend not to be used as much. For softwoods, treated pine is a great alternative offering affordability and easy installation but on the downside, it can deteriorate quicker than the heavier hardwoods. To get the best result, pine decks should have decking oil applied at least twice a year as it can be prone to fading and deterioration.
Composite deckings are made from a mixture of timber and other materials such as concrete and plastic fibres. This material is lightweight, very durable and low maintenance - it just needs a regular wash to maintain its looks. They are more expensive than timber decks but will suit someone who doesn't want to worry about it drying out, getting splinters or cracking over time.
Quality of construction and maintenance
The core components of a simple deck construction are its foundation, framing, and laying the decking. Whilst deck builders may differ in terms of their methods, they will all agree that the most important part is measuring the area to make sure it is aligned and correct. Once you have a level surface, then constructing the framing is easier and from there the deck can be installed.
Some people may choose to build a deck themselves. As long as you have the right materials and a lot of patience this can be done. However if you want a risk free approach to getting a deck that will be an investment for your home, then choosing the right decking company to help you is crucial. At Sydney Deck Builders, we will go the extra mile to get the job done on your new deck. If you are looking for deck builders in Sydney, then we trust you will be pleased with the finished job we can provide for you.
This article has been viewed 938 times.
Article comments
There are no posted comments.