5 Electrical Tips When Moving Homes
Author

Lucas Cook

Published

August 11, 2021

Word count

494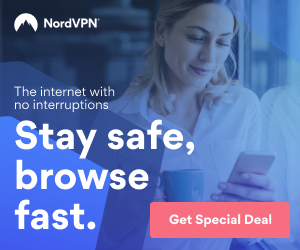 There are a million different things on your mind when you are moving houses and you can never be too sure if you have done everything. Safely transporting your electrical appliances is an essential aspect of any person's house move as failure to do so could result in damaging expensive appliances. It is also important to ensure that you have informed your energy provider of your move, so they can appropriately adjust your future energy bills on their end.
Create A Checklist of your electrical appliances
When moving properties, your electrical appliances need to be safely transported and accommodated for. Typical electrical appliances that most people bring with them in their house moves can include: fridges, ovens, washing machines, driers, toasters, home phones, computers and printers. The list is truly limitless! Be sure to correctly plan ahead which appliances will need to be moved, as some will require extra assistance to relocate.
Revise your electricity plan
Be sure to revise your current electricity provider's plan to ensure that you are getting the best value for money. A move is a fantastic opportunity to seek out competitive rates, particularly if you are moving into a larger space. We recommend using the Australian Government's free Energy Made Easy comparison tool. This enables you to compare all gas and electricity retailers amongst one another to find the best solution for you and your family.
Seek out more energy efficient appliances
To help save you even more money on your future electricity bills, we recommend purchasing more energy efficient appliances. Some of our personal recommendations include opting for LED light installation as they last a lot longer and are more environmentally friendly. A good measure for viewing any future appliances energy efficiency is to check their Energy Rating Label. The more stars an appliance has, the more energy efficient it is.
Disconnecting your electricity and gas utilities
This may seem as a fairly obvious tip, however a lot of people forget to schedule when to turn off their electricity and gas. We recommend turning of your electricity and gas, approximately 2 hours after you have finished moving out, just in case you need power during your move. For a point of reference it typically takes 2-3 days business days to arrange for your utilities to be disconnected.
Electrical Inspections
If you are moving into a new home and haven't already done one already. We recommend seeking out a qualified electrician to carry out an in-depth electrical inspection of your new home. Electricians will be able to test and ensure that your new home's wiring systems are all up to date and are safe for use. Arranging to carry out this step before moving in can potentially save you a lot of money in the future. For more serious issues, such as consumer mains, private power poles and point of attachment issues, a level 2 electrician will need to be called to help resolve any defect.
This article has been viewed 608 times.
Rate article
This article has a 5 rating with 1 vote.
Article comments
There are no posted comments.