What are the main advantagous of epoxy flooring?
Author

Zarah Simons

Published

August 16, 2021

Word count

504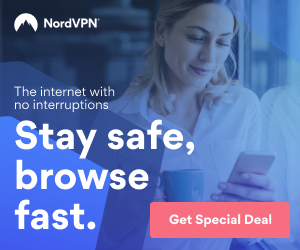 Why are so many homeowners choosing epoxy coatings for their garage floors? Quite a few people are still under the impression that epoxy coatings are for commercial spaces only. Why would you want this type of coating in a residential garage? You are about to discover quickly why so many homeowners are contacting Sydney epoxy flooring contractors.
Cement flooring is damaged quite easily. Cold weather contracts and expands concrete, causing it to crack. Spills in garages penetrate porous concrete and stain the surface. A new cement floor has to be replaced much sooner, and there is no point. A simple epoxy coating could be applied, eliminating all of the problems described. That is why homeowners are making the call, but let's unpack those benefits a little further.
Epoxy coatings are considered to be more environmentally friendly because they protect concrete floors, preventing unnecessary waste. These coatings also shine up your garage floor, covering up imperfections. Choose the color you want, and picture that type of sheen covering your garage floor. Your new floor is going to be shiny, providing for more light within your garage. There is going to be a showroom feel to your garage now.
Garages have dark corners and can be quite cavernous. You may have lighting in your garage, but that does not mean you will not notice the benefits right away of an epoxy coating. The current lighting in your garage highlights a dingy floor. Think about how you can have an epoxy coating applied for cheap. Picture what it is going to look like and how it will protect the floor for years to come.
Sydney epoxy flooring specialists want to discuss all of your options with you. Did you know that you can even add texture to the epoxy coating for safety? A slip-resistant aggregate is a good idea. The epoxy flooring is going to get wet from time to time, like when it rains. The coating becomes slippery when wet. Consider the slip-resistant aggregate to eliminate this issue.
The reason the coating becomes slippery when wet is because it protects the concrete floor underneath from being penetrated by moisture. This also makes it easier for you when cleaning up any spills. Epoxy coatings also help to prevent dust buildup, and they prevent stains, too. Your garage is going to be much cleaner space. All you have to do is decide that an epoxy coating for your garage floor is in your family's best interests. Restore luster and improve the look of your garage with an epoxy coating.
The solution is simple, and it is cost-efficient, too. You might be thinking you are not ready to take on this type of expense. Well, you have not received a quote yet. You might be thinking this type of flooring solution is expensive, but that's not the case. You can have an epoxy coating applied for cheap, and then you can get back down to business. Do not overlook this important home improvement project going into the new year.
This article has been viewed 655 times.
Article comments
There are no posted comments.